Description
The Art of Staying in the Game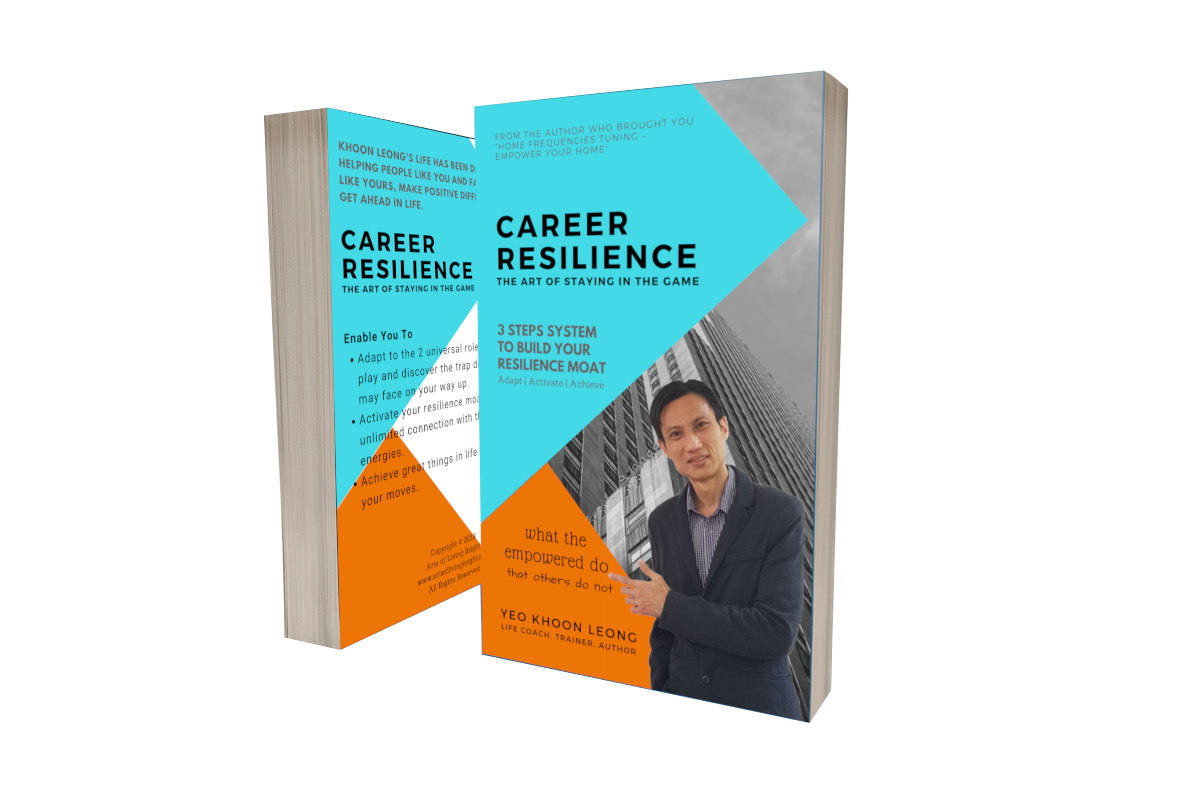 Discover How Ordinary People Can Live Extraordinary Lives Through Proper Yijing Strategies for Career Resiliency!
Get Your Hands On The Ultimate Yijing (I Ching) Guide For Career Resiliency And Achieve Breakthrough To Bring Your Career To The Next Level!
Keep reading to get the help you need… 

Have you ever found yourself lost in the corporate world not knowing which direction you're heading to?

Did you have doubts if the job you're currently holding is what you've always wanted?

Are you able to anticipate risks and feel comfortable with change?

Did you know how to limit damage during turbulent times, absorb hard knocks, regroup and bounce back when the worst happens?

Have you wondered how you can remain engaged in the midst of shifting challenges?

Is your lack of knowledge about career resiliency making your life difficult… maybe even sending you into a frenzy?
Does it seem like you've tried and tried to make your career work, and yet, despite your best intentions, you're still plagued with:
Not knowing how to be a rising star in your chosen path
Not knowing how to bounce back or forge ahead
Not knowing how to develop a strong network of positive relationships
Not knowing how to rise up the corporate ladder
Career Resiliency has always been the key to a successful career. It acts as a Safety Net and Global Positioning System for your future. Furthermore, it unleashes your creative talent and bring you to greater heights in your work.
Ever wonder why some star employees can make it to the top within a very short time of period? I have personally interviewed them and witness how passionate they are towards what they are doing. One important points most of them mentioned is to have a solid career resiliency plan. 
Resilient people aren't necessarily born with a unique ability to bounce back or forge ahead. Rather, they are ordinary folks who learn behaviors, attitudes, work patterns and resiliency strategies that allow them to keep going and growing, even in difficult or uncertain times.
You'll Regret For NOT Doing Anything!
99% of the world are settling than less than what they are truly capable of!

Ask yourself, have you ever faced any of these additional problems in your life?
You're NOT doing the work that you're not passionate about
You always see your peers performing better than you
Nobody really know you in your company and no one cares
You know you can go further but nothing you do seems to work
You are totally lost and confused to where you want to go in career
You feel stress not knowing how to limit damage during turbulent times, absorb hard knocks, regroup and bounce back when the worst happens
Well, you are not alone. I know that the path to career success isn't what it used to be anymore. I've once walked down this lost path and I told myself that I would do whatever it takes to help others succeed in if I were to find my way.

Today, I've finally discovered the secret powers of career resiliency and how it changed my life, and I'm going to share them with you today.

You can't predict where your career path will take you. But you can prepare for it.  Are you ready?
This eBook Will Show You Exactly What You Need To Do To Excel In Your Career And Stay In The Game!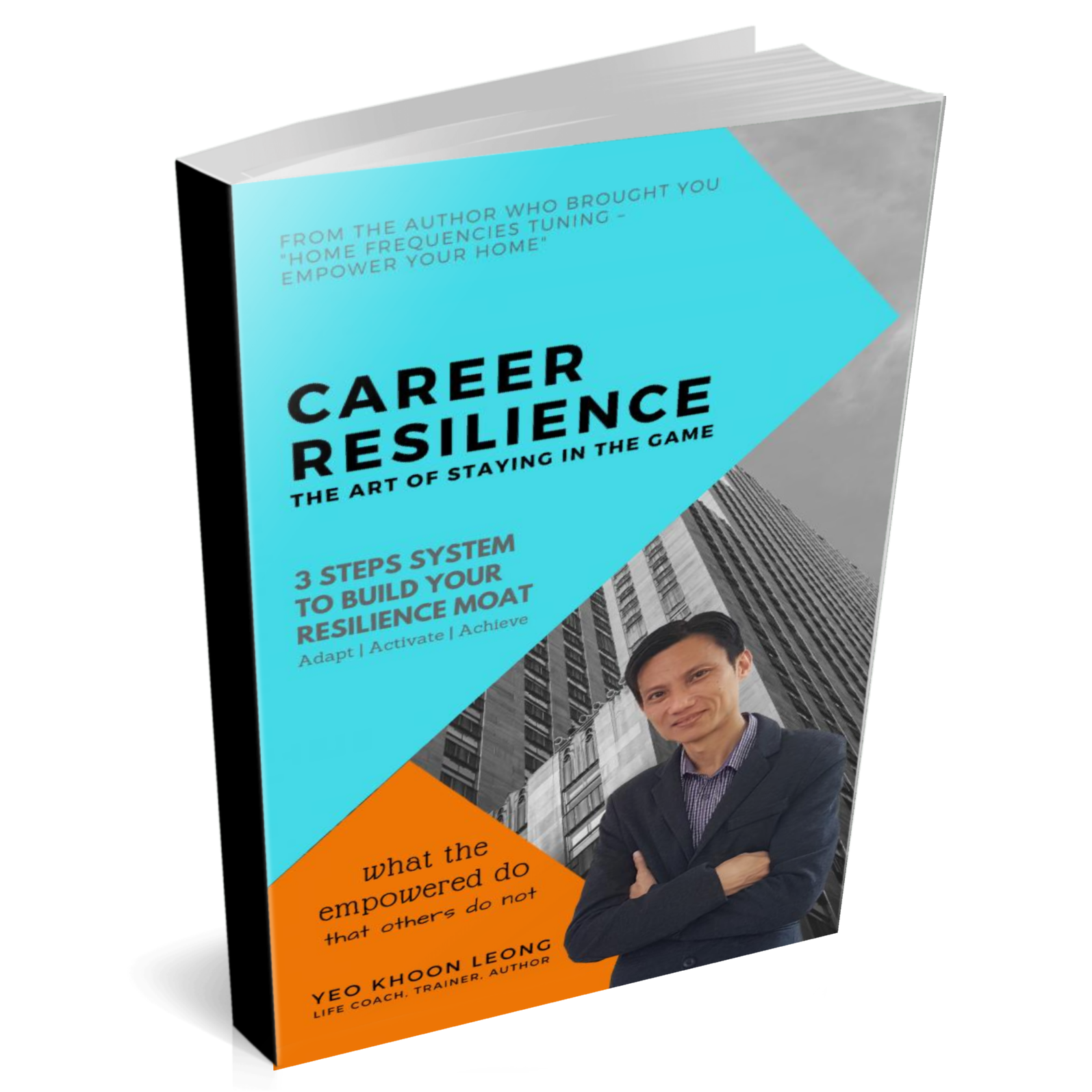 In This Book, You Will Learn:
Be one step ahead and learn all the key Yijing Universal Principles that affect everyone and the roles they play in your career progression.
Find out how those successful people select and set up their power work desk, and how you can do the same and even better for yourself by creating the 2-tier resilience moat.
How you can position yourself as a reputable employee and get recognised for your good work! 
Learn how to create a sense of security in a constantly changing world.
Learn how to limit damage during turbulent times, absorb hard knocks, regroup and bounce back when the worst happens.
Learn how to stay engaged in the midst of shifting challenges.
Get proper Yijing guidance on how to rise up the corporate ladder and discover how to outsmart the trap doors hidden along the way waiting to derail you.
Master the essential 'MUST HAVE' skills that all celebrity employees possessed!
Learn how to time your moves so that every step counts.
Learn how to anticipate risks and feel comfortable with change.
Develop the ability to start feeling better quickly and rekindle your confidence after a setback.
Learn how to spot trends and turning them into opportunities.
Why It Is Very Important For You To Invest In This Book Right Now...
What's really important now is NOT the tiny amount you'll invest in this book but how much you'll LOSE OUT if you don't!

Understand that you could really be missing out.

Don't let anything stand in the way between you and your success with your life and getting your career under control.

You see, how much longer must people learn the HARD WAY before investing in themselves?

Think about how much you could change your life if you really applied the Yijing strategies in this book. You could be a success in your career in a short period of time.

I cannot even begin to imagine someone who would not take advantage of this – it's just scary!

Thankfully, you are a sharp person… otherwise you wouldn't be looking for a way to better your future.

And to show my sincerity, I'll show you something that will definitely sweeten the deal…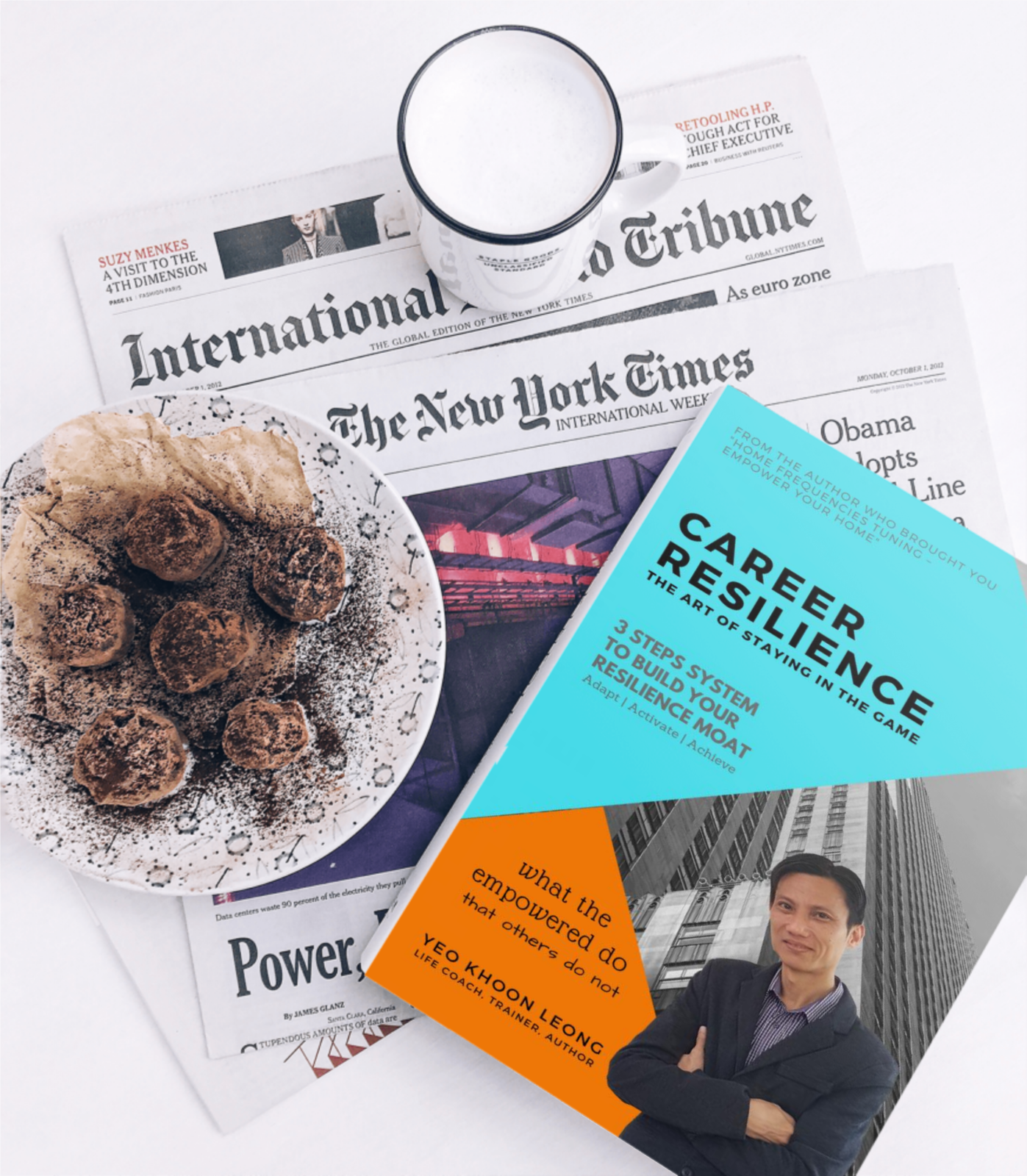 Only logged in customers who have purchased this product may leave a review.