Description
The Universal Profiling System - Earlier Heaven 8 Trigram Companion Guide
To excel in Yijing Qi Fengshui or Yijing Prediction, you must first read through the manual and do your research to find out what other principles and techniques there are and what work, what don't, especially… when it comes to the part about profiling things into their respective energetic signature.
And I know this process can be extremely tedious for many…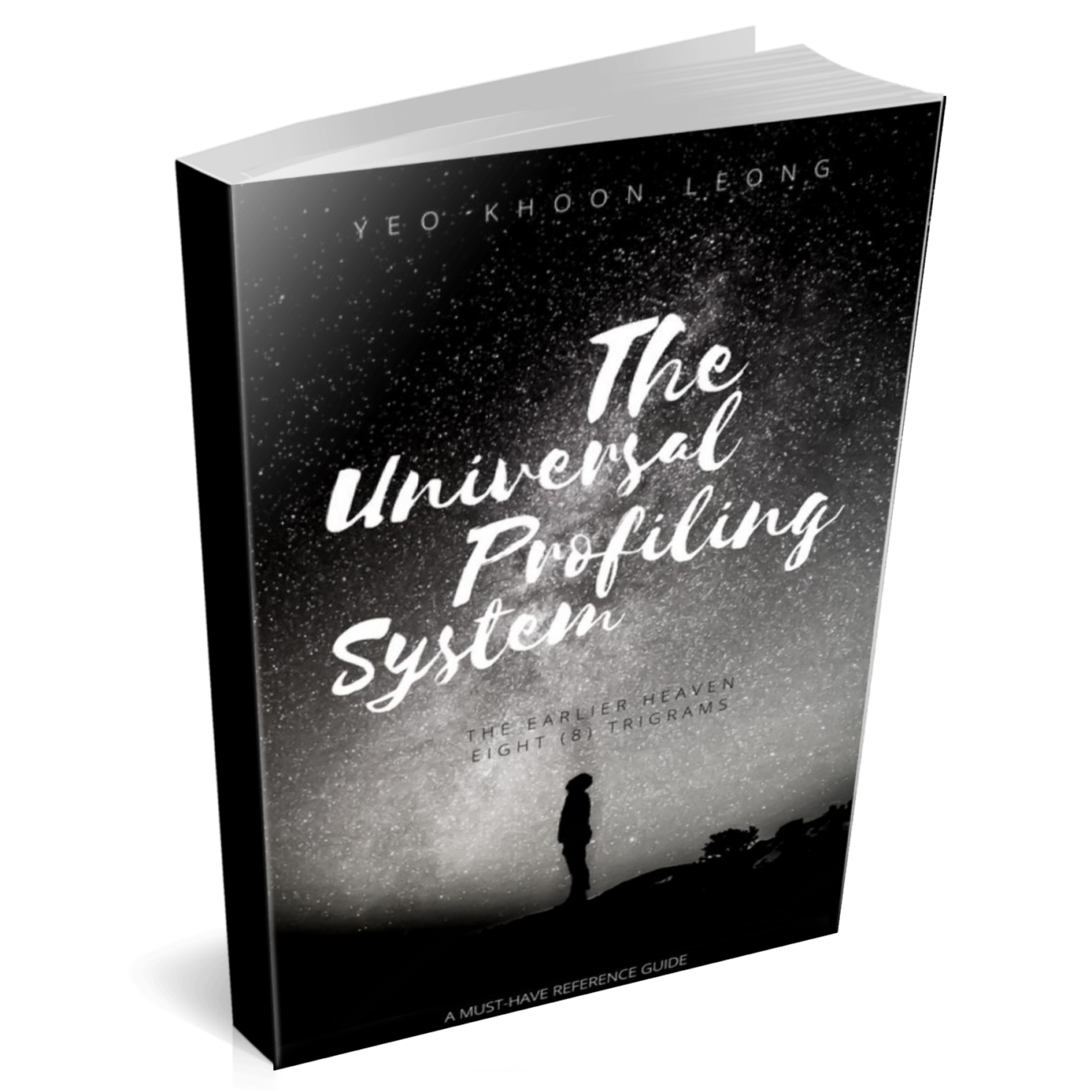 That said, many didn't get the results they desired because they gave up half-way through the thick manuals!
And I Don't Want You To Be One Of Them…
What if… I can show you a way to shortcut the process?
A shortcut that will cut half the time you spend on reading and gain 30-40% more results?
Yes, you heard that right.
What I'm Going To Offer You Is The Companion Guide:
The Universal Profiling System (Earlier Heaven 8 Trigram)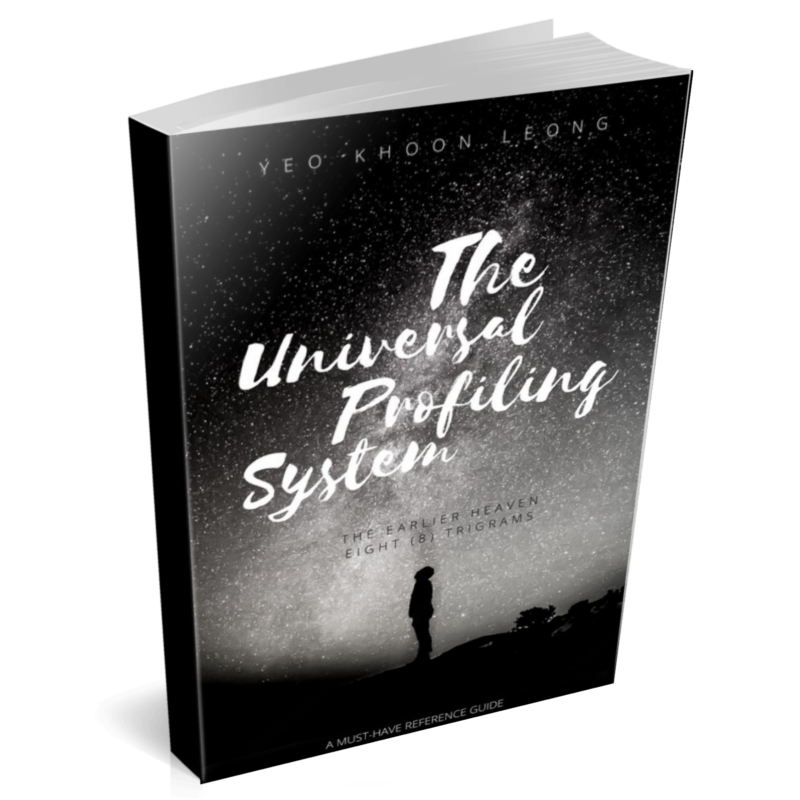 There is an ancient profiling system created more than 7,000 years ago that categorizes everything in the Universe into 8 major types or energies.
Therefore, instead of identifying and understanding each one in the Universe (which is humanly impossible), we just need to find out which of the 8 types it falls under.
Understanding this Universal Profiling System is the first most important subject to master and is often the most difficult hurdle to cross. But this is mastered, picking up other Chinese Metaphysics subjects, like in the areas of Prediction, Fengshui, Life Reading and many others will be so much simpler.
In this companion ebook, I'll be revealing the correct (and simpler) method to master the Universal Profiling System so that you no longer have to memorise the long tedious list of representations which is humanly impossible.
In addition, this method is timeless as it will also help you quickly profile any new wordly creations, e.g. mobile phones, wi-fi router, etc, that weren't around in ancient times.
To be completely honest, it's not easy. And to be even more honest, only about 2% of people who know these strategies actually know how to make it work. But it's simple to learn, and there is basically almost nothing to lose, so if you want to give it a shot, I am releasing the strategies in this companion guide.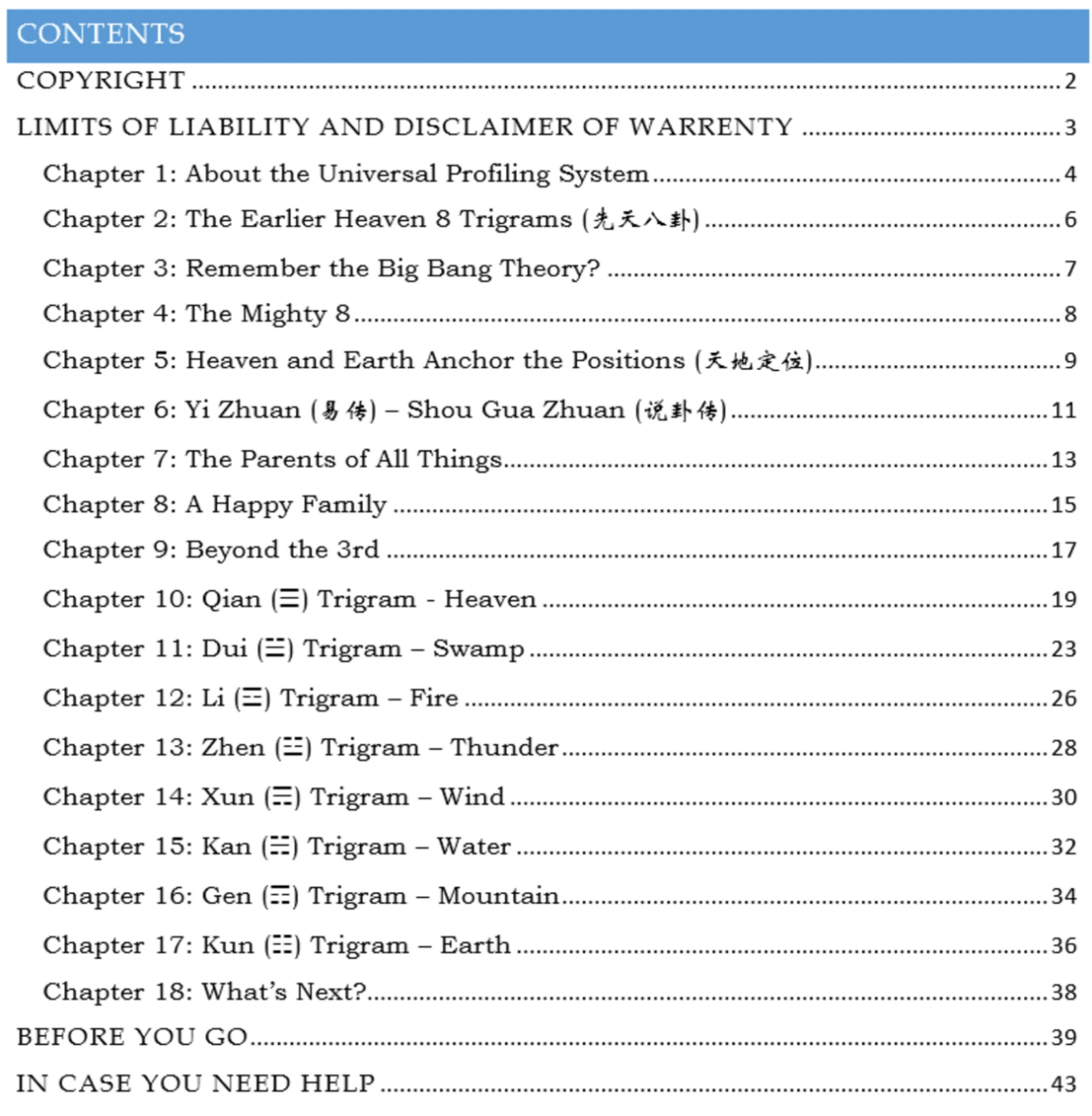 Why It Is Very Important For You To Invest In This Companion Guide Right Now...
What's really important now is NOT the tiny amount you'll invest in this book but how much you'll LOSE OUT if you don't!
Understand that you could really be missing out.
Don't let anything stand in the way between you and your success with your life and getting your life under control.
You see, how much longer must people learn the HARD WAY before investing in themselves?
Think about how much you could change your life if you really applied the Yijing strategies in this book. You could be a success in your career in a short period of time.
I cannot even begin to imagine someone who would not take advantage of this – it's just scary!
Thankfully, you are a sharp person… otherwise you wouldn't be looking for a way to better your future.
Grab Your Copy Today Even If It Is 2 A.M. In The Morning!
The Best Journey of Your Life Begins with a Single Click…
Shortcut the Learning Process
Only logged in customers who have purchased this product may leave a review.