Yijing Form Fengshui (External)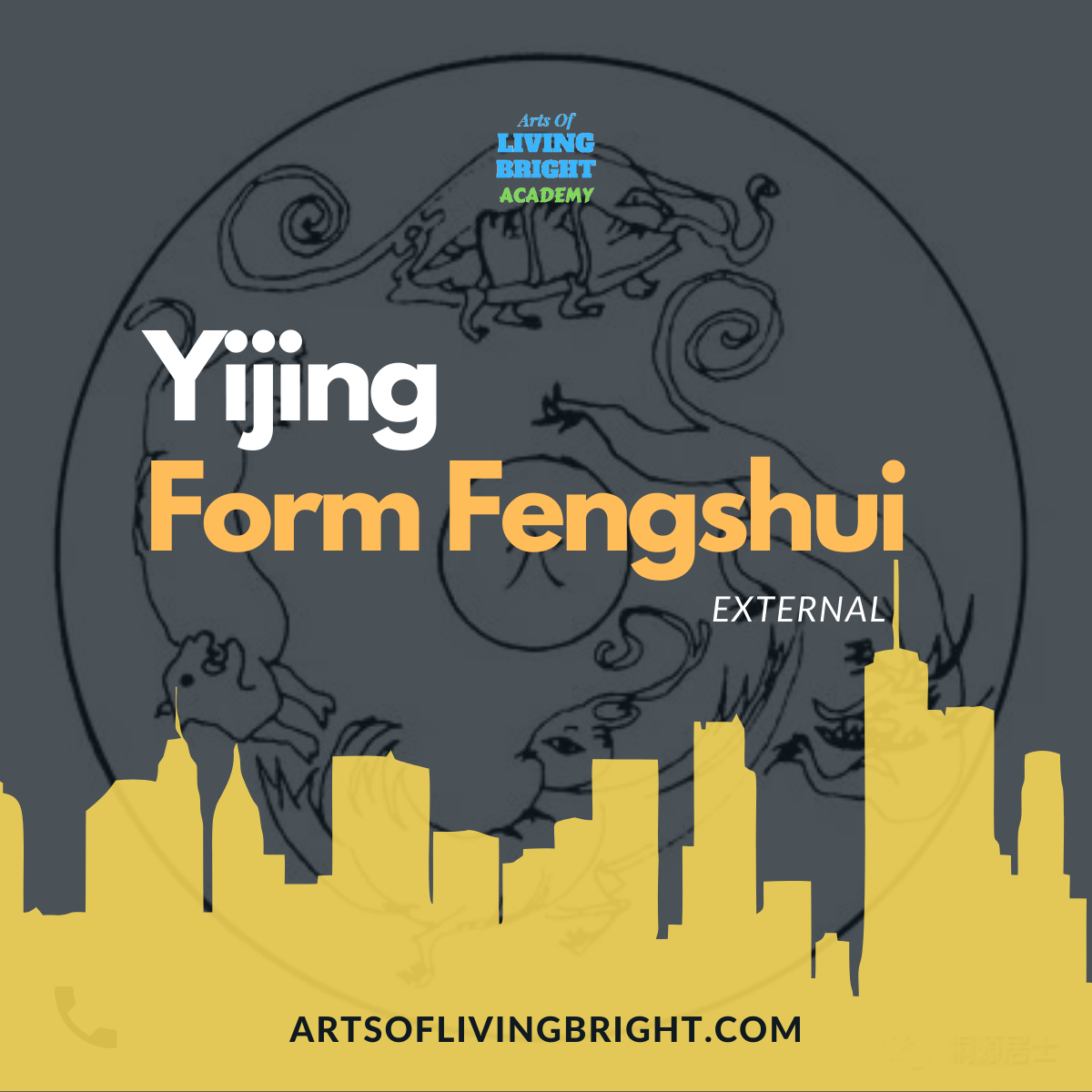 Yijing Form Fengshui (External)
Deep learning external landform Fengshui to co-create your outer world of success.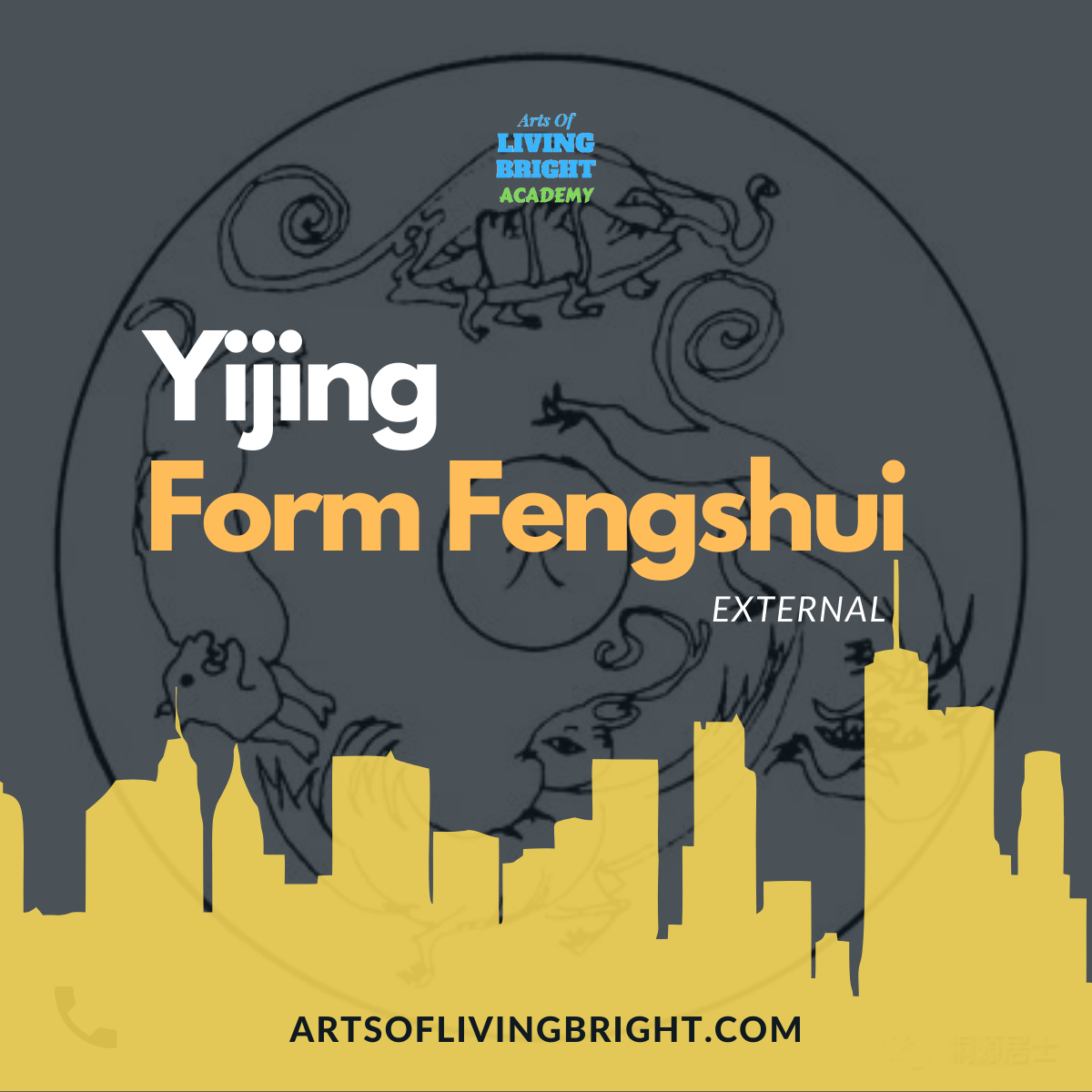 Tired of spending tons of money on attending workshops or buying online Fengshui courses from "Fengshui gurus", following every step they say,
and still struggling to get your life, your career, or your business off the ground?
I was you tens years ago.  Then it all changed.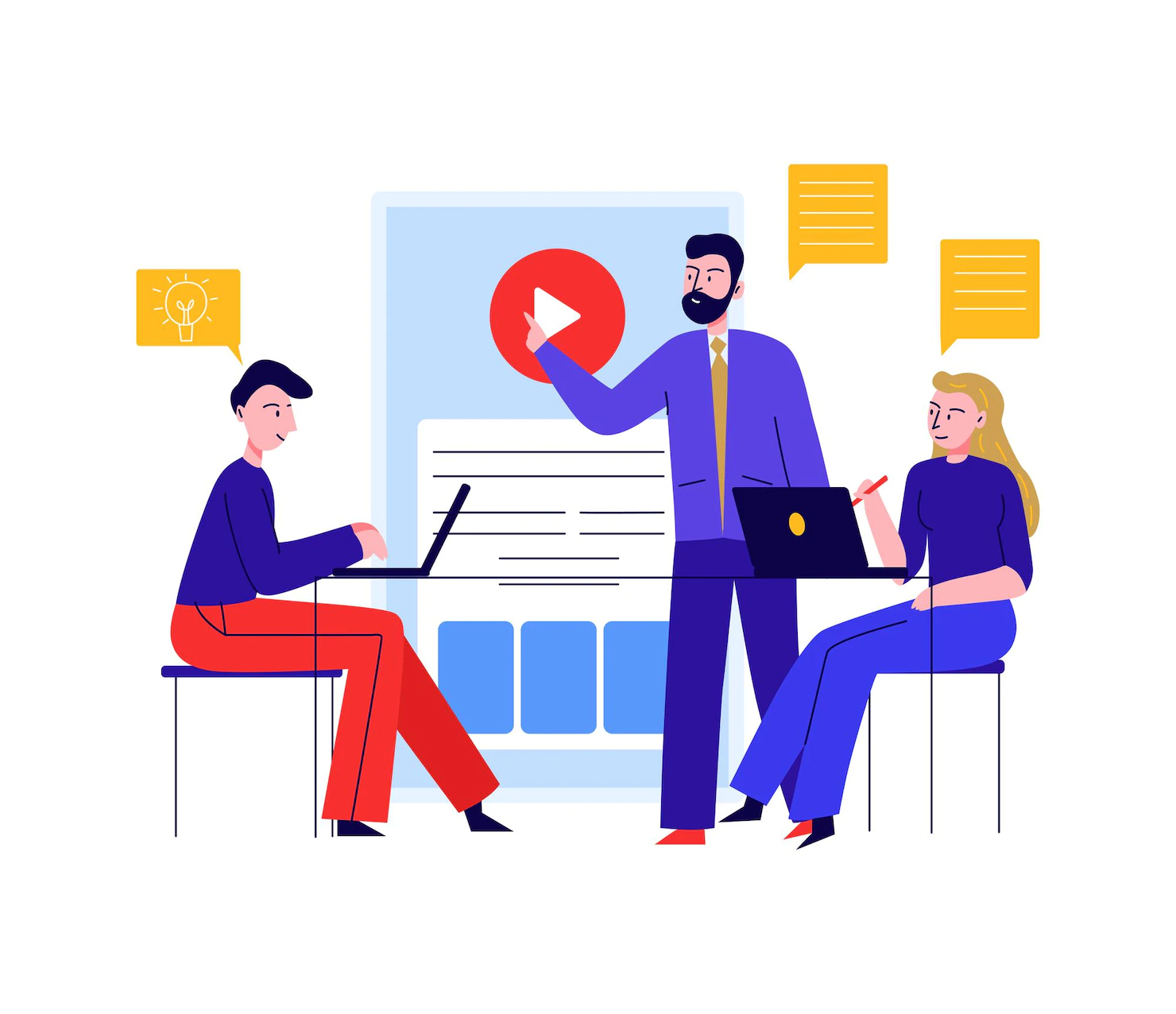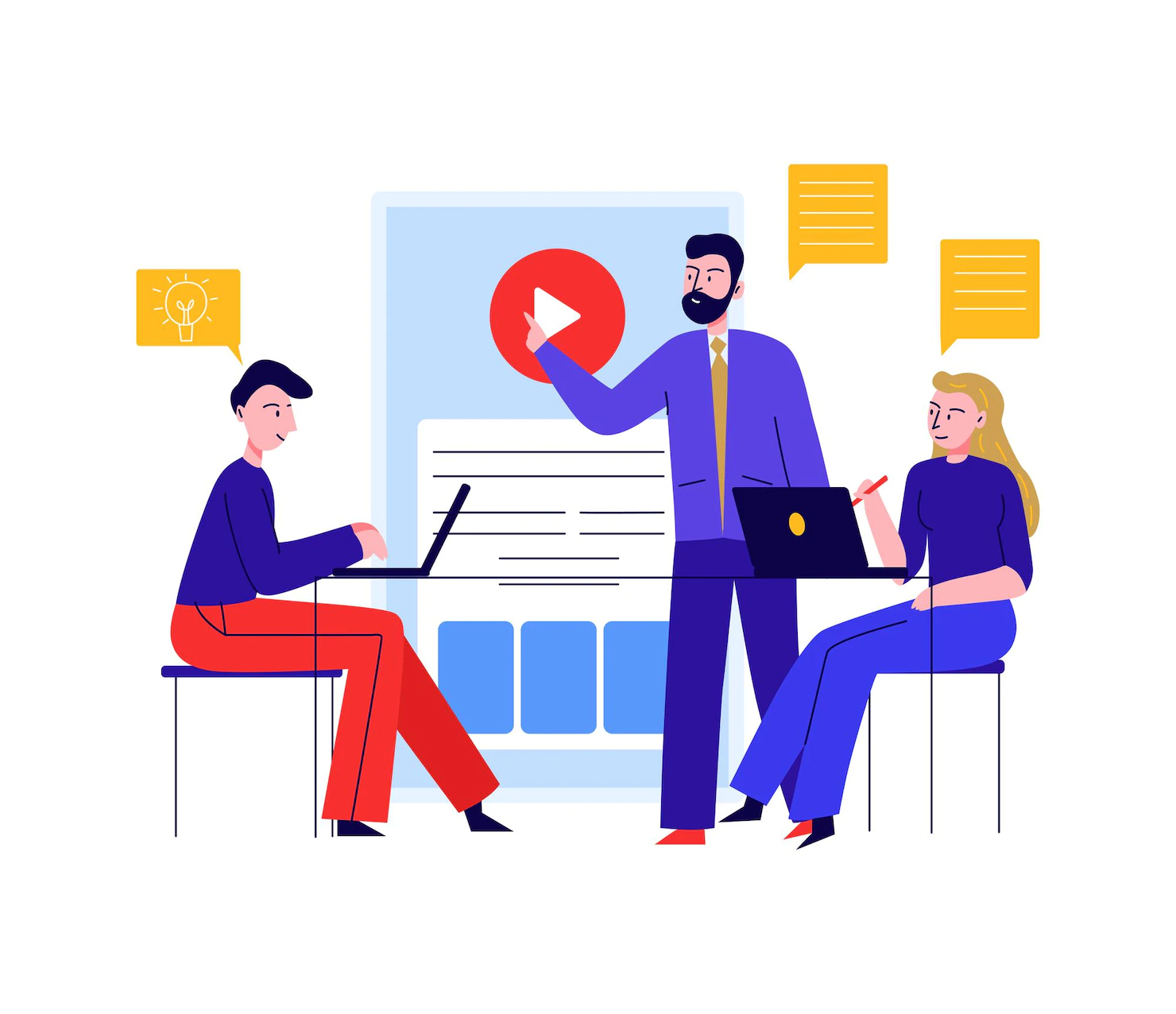 Trust me when I say there is nothing more annoying than having spent tons of money, invested all your time and yet not seeing the results you want. And that`s not the worst part.
Don`t you hate it when you don't even know where you did not get it right.
You went on to sign up for more workshops, more courses, hoping to gain more advanced knowledge and skills, only to realize that the knowledge you learnt from one contradicts with the other.
Let`s be honest. It`s overwhelming and demoralizing.
With so many "gurus" offering courses to learn Fengshui, it`s basically impossible to determine the pros from the amateurs.
And if you`re just starting out, learning from the right "guru" and signing up for the right course that actually works, make it extremely difficult!
However, now there is a solution to the problem. I`d like to introduce you to the authentic Yijing Fengshui coaching program that will have your learning curve shortened over night!
It's called "Yijing Form Fengsui (External) Coaching Program", and it`s been helping students increase their understanding and effective application of Form Fengshui manifolds overnight!
I know that sounds unbelievable, but I`m telling you… it works! Hear me out.
Your life and your space is a mirror of you.
Your living spaces and what surrounds them are a reflection of your inner world?
The reality is, your surrounding environment tells everything about you and your life story.
After all, your inner energy body will ultimately show up as manifestation into your physical world.
When you change your inner world (e.g., personal growth, big life shifts, new chapters), you'll be moved to change your space or even move in general.
Similarly, you can change your outer world (like my Fengshui clients do) to support and speed up your inner growth in dynamic and exponential ways.
Every change you deliberately make to your living space and surrounding is re-patterning the energy around and within you.
Either way, you will find that your life and your space is a mirror of you.
Life Coach, Yijing Trainer
Hi, I'm Yeo Khoon Leong and for the past 10 years I`ve worked closely with aspiring CEOs, entrepreneurs, solopreneurs, working professionals and individuals to help them achieve phenomenal success.
I wanted to let you know I've taken the same strategies and methods I use with them and offering them to you for a fraction of the price.
It's all in my new coaching program "Yijing Form Fengshui (External)". I'll coach you to perform at the highest levels, train your brain and eyes to finding the underlying issues of a living space and the environment as well as finding the best support in your outer world as a way that will catapult you to levels of success you never thought possible.
External Feng Shui refers to the external of the house and include the nearby buildings, garden, fence, surrounding land form and man-made structures such as roads, rivers, playground, etc.
Yijing Form Fengshui is indeed one of the rarest forms of Fengshui giving you the ability to pick up the fine details of one's house or office simply through visual scanning.
Explore the powerful techniques used in the Yijing Form Fengshui (External) to help you uncover the many hidden secrets in the surrounding environment.
You'll find that what makes this Yijing Form Fengshui (External) unique from any other coaching program on the market is that
You'll master skills and methods to decipher the untold secrets of Fengshui without the use of a Luopan, that is, the compass, — and more.
You'll even discover how to help others find the best support in their outer world and speed up their inner growth like you did.
So you will not only transform your own growth, career and happiness, you'll help others to live amazing lives too.
We believe this program is a guaranteed way to "flip" your life from one of struggle, stress, and frustration… into a fresh new place of inner confidence, healing, prosperity, and joy.
There has never been a better time to open up to Yijing Form Fengshui (External) and I believe people are ready. They know there has to be a better and easier way to live.
This Is How We Structured Yijing Form Fengshui (External) So You Get Fast, Lasting Results In The Shortest Time Possible
The Yijing Form Fengshui (External) program is a 1 full day session LIVE Classroom journey towards mastering an ancient time-test system to co-create your outer world of success.
Through a mindfully designed curriculum,, I will systematically awaken you to your energetic abilities to identify and decipher energies showing up in your living spaces.
By the end of your journey, you'll have evolved into your natural state as a competent outer world energy practitioner: with the ability to harness the energies in your environment, and manifest greater clarity, healing, abundance, and love in your inner and outer world.
But that`s not all! Here are the topics you`ll find inside:
Foundation of Yijing Form Fengshui
Understand the Yin Yang Science in Form Fengshui to explain why they are what they are.
How the 4 Celestial Animals Can Help You Attract Abundance to Your Life
These 4 take centerstage as metaphors for how the surrounding environment should be configured for energy to be favorable.
Pros And Cons Of Different House Shapes
What are the implications and the pros and cons of different shapes of houses – front view, side view and top view?
How to read the home's relationship to the roads that lead up to it
In addition to natural landmarks, in today's built environment, must we also take into account influences such as roadways, other buildings, electrical wires and the like?
What makes a Good Fengshui Main Door
The main entrance to your home is one of the most important areas to look at when it comes to Fengshui. So what makes a good Fengshui main door?
Important Exterior Sha Qi You Should Never Ignore
These negative energies are very detrimental to the life force and growth of all matter. They are often called the killing chi. Understand what they really are, who will be impacted and how they can affect you.
Bonus Included When You Join Today
Don`t wait! This deal won`t last long.
For a limited time, and only through this page, I'm offering Yijing Form Fengshui (External) for a one-time payment of ONLY $798 or 3-month payment plan of $266 for 3 months!
One-Time Payment
Ticket to 3 LIVE Online sessions

Bonus 1: Lifetime Access to training videos

Bonus 2: Lifelong Refreshers
3-Month Payment
Ticket to 3 LIVE Online sessions

Bonus 1: Lifetime Access to training videos

Bonus 2: Lifelong Refreshers

Interest-free Payment Plan
Let`s be honest, this is an easy decision.
If you're serious about co-creating your outer world to plug in to the universal energies and harness it to create an extraordinary life then you need to act now!
Register below and I'll see you on the other side!

What Happens After You Register
1. Click the "Register" button above and you'll be taken to a Secure Checkout page.
2. Complete your registration and you'll get a registration confirmation email in about 5 minutes (sender:
[email protected]
).
3. More updates and reminders will be sent closer to LIVE online workshop dates.
Please share this with someone you know who could benefit from this program.
Be the first to add a review.
Please,
login
to leave a review