Yijing Prediction Bootcamp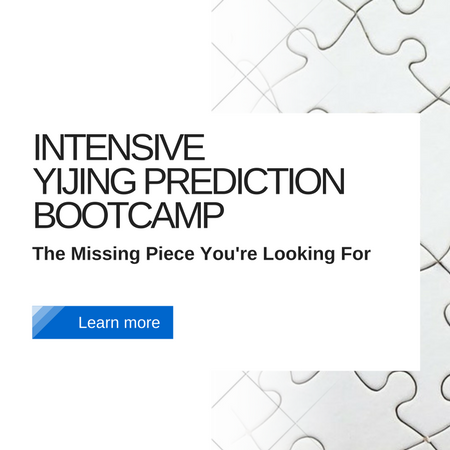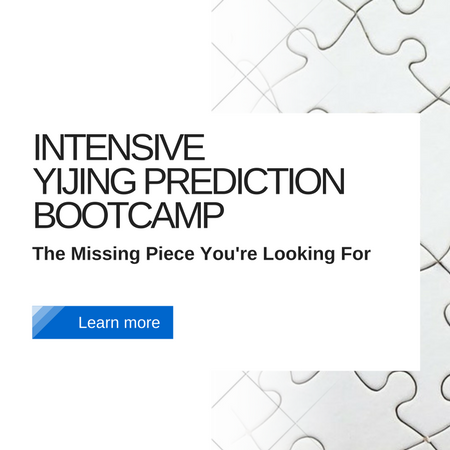 Yijing Prediction Bootcamp
If you have learnt Yijing (I Ching) Prediction  and felt hungry for more to advance your learning, not to worry!
We may just have the right program for you.
YIJING PREDICTION BOOTCAMP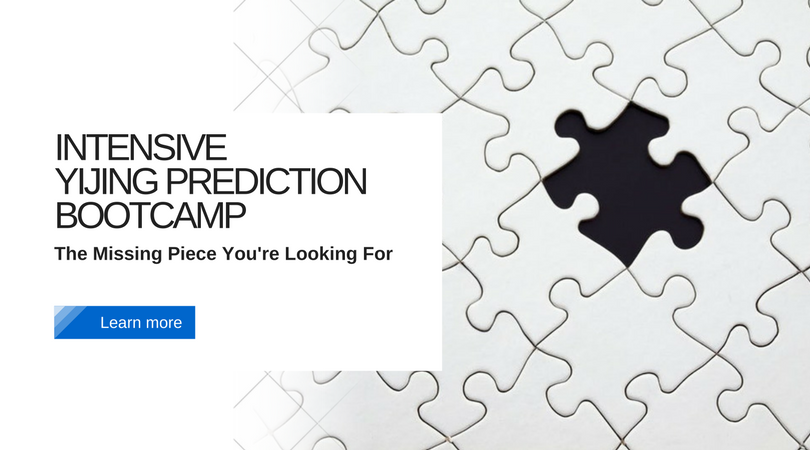 There is only 1 intake every year.
Let's take a closer look at what you will discover: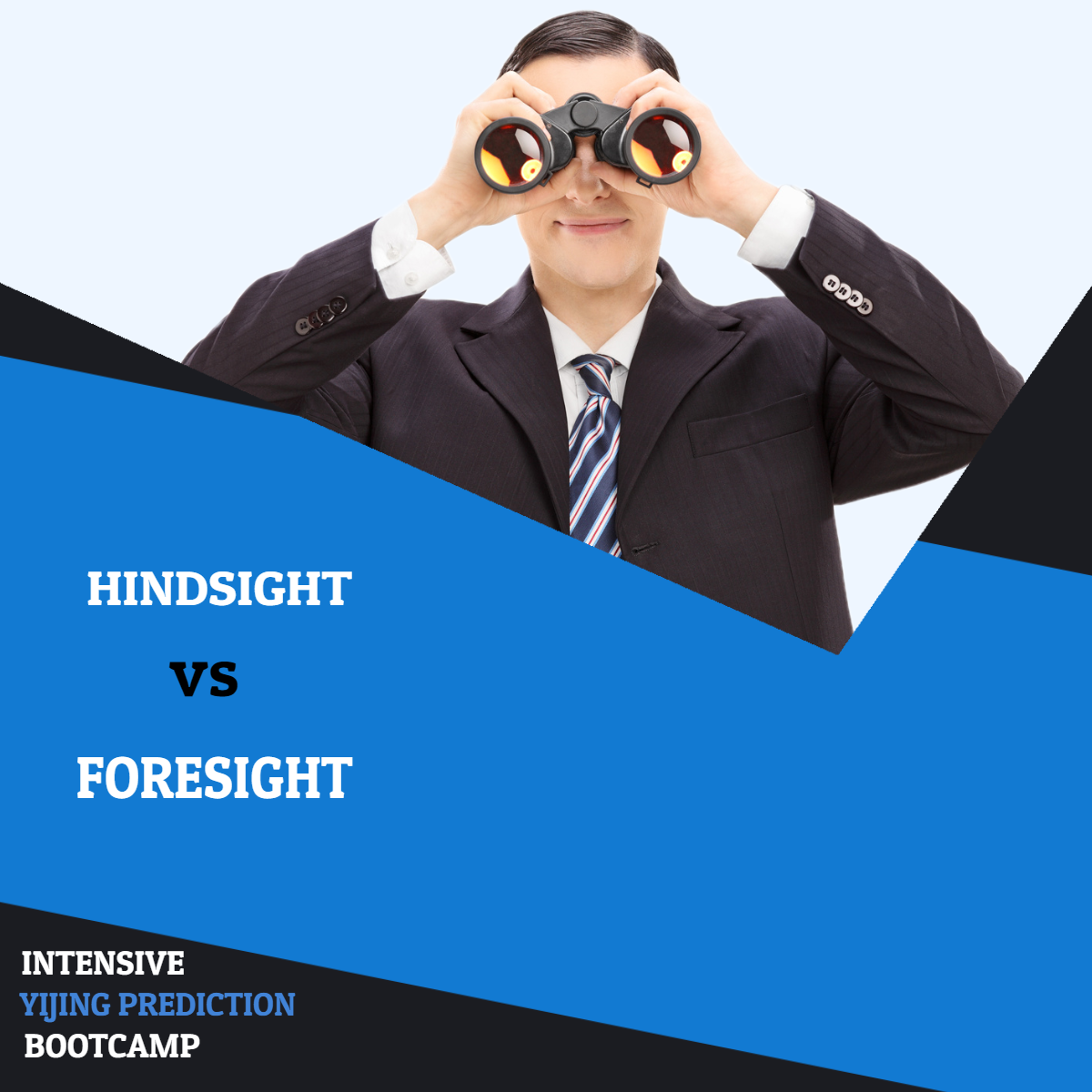 Most practitioners find it easy to decode a Gua on hindsight but become clueless on foresight. Hindsight is for you to learn and Foresight is for you to master. This is what you will get to learn.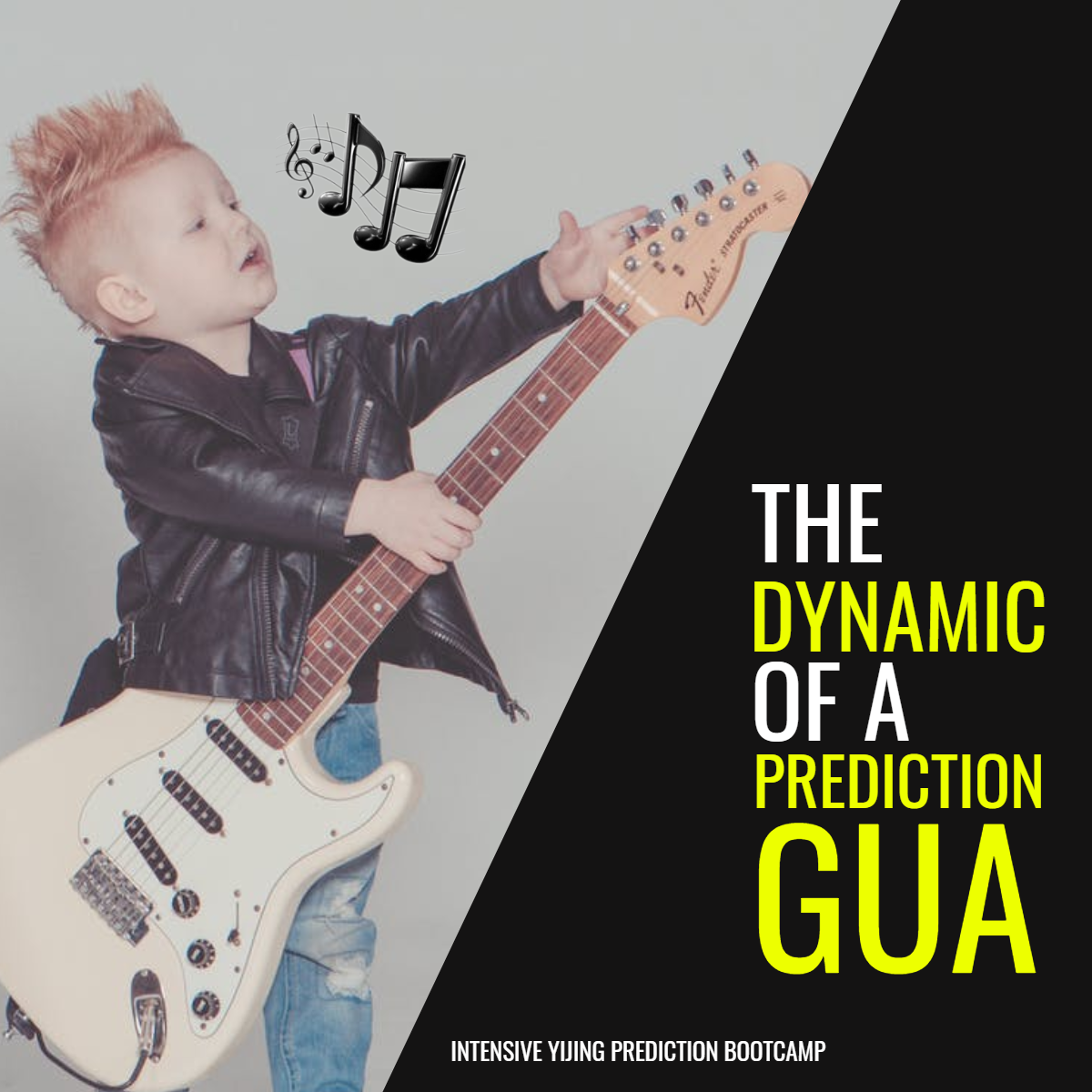 Every Prediction Gua is unique, fluid and dynamic. Even though, you get exactly the same Prediction Gua for 2 different scenarios, the analysis, story telling and solutions can be very different! Learn how to be spot on in such situation.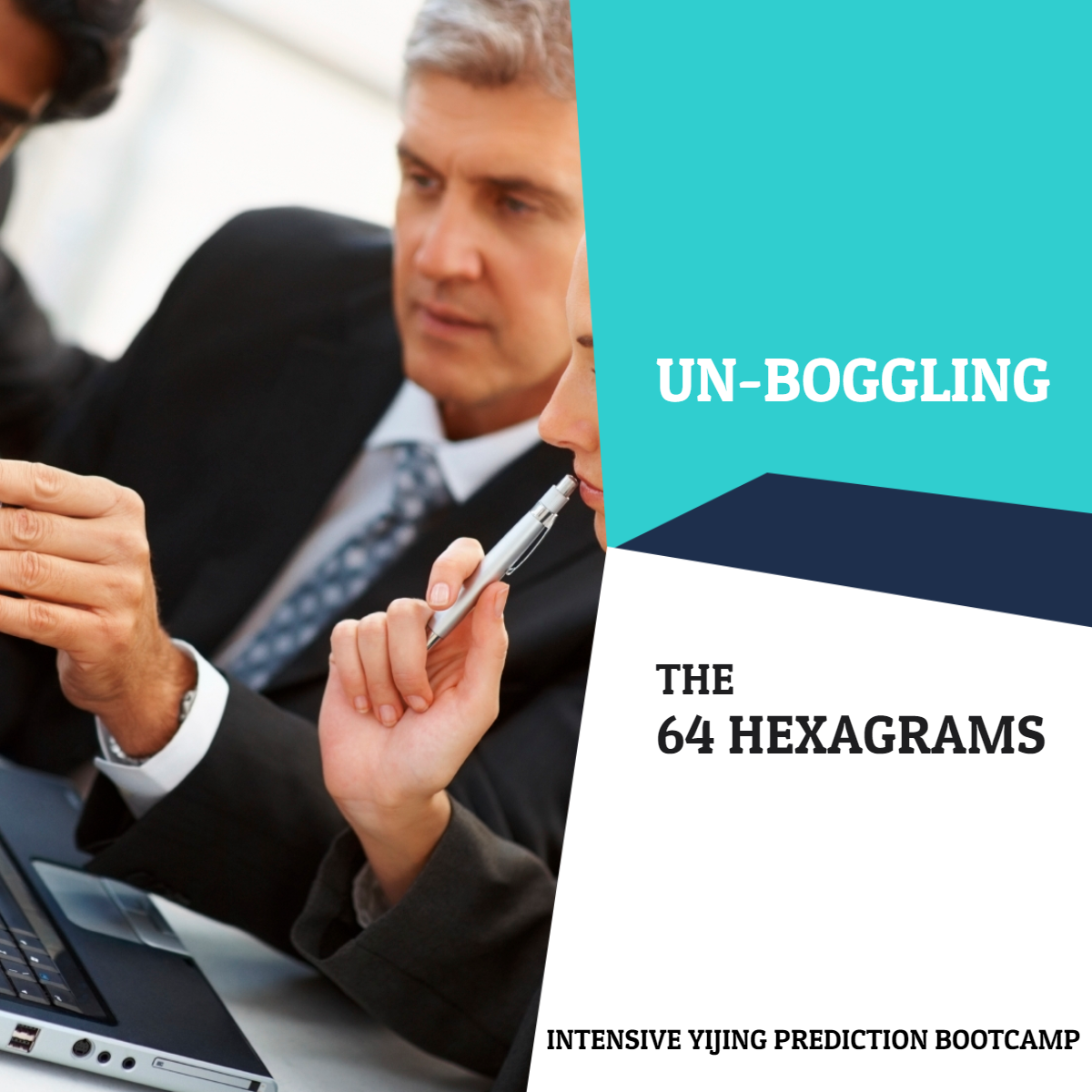 Every hexagram has its own innate energies. Learn a way to easily master all 64 Hexagrams especially the important clues about their undercurrent energies.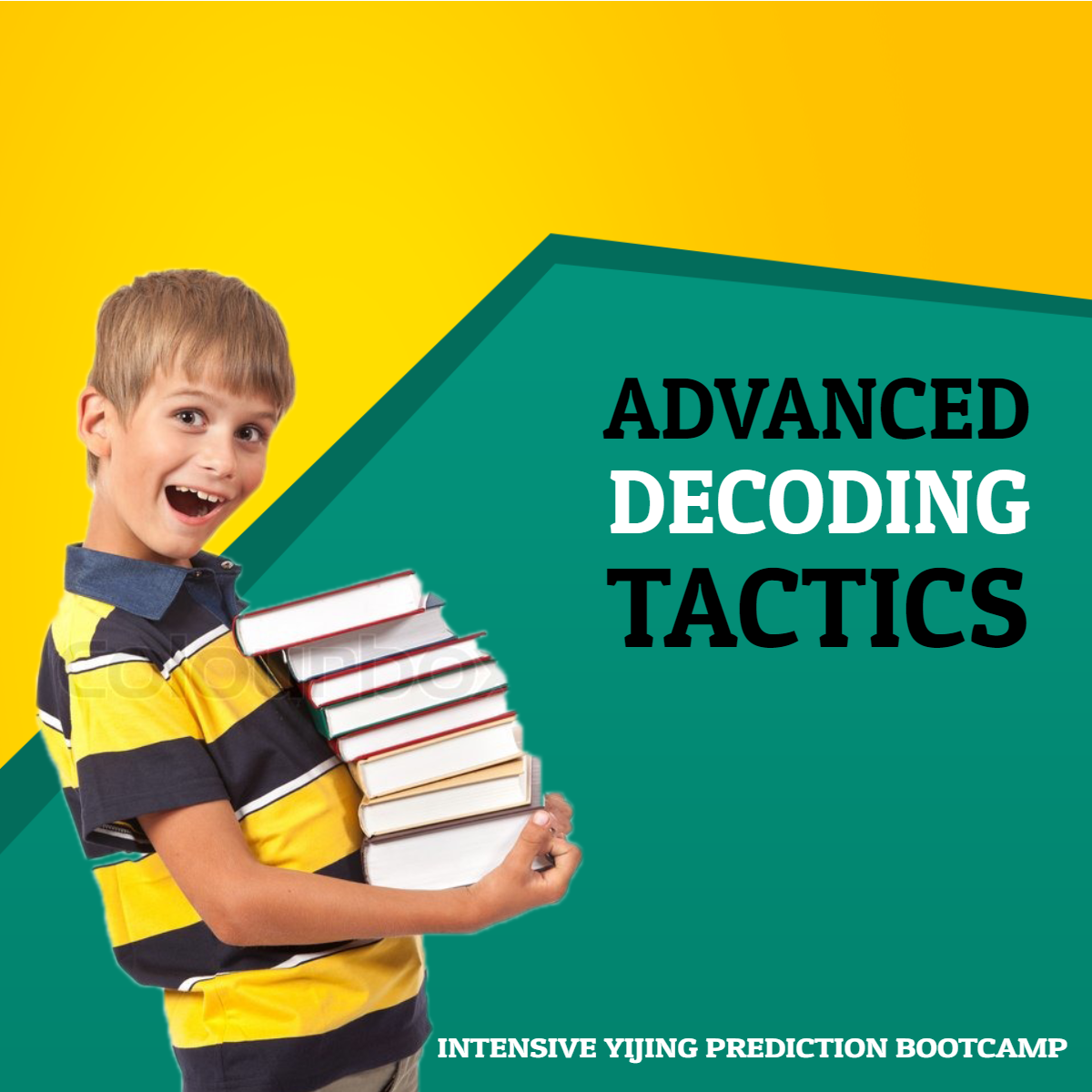 Technique is a procedure or skill for completing a specific task and it's technical. Tactic is an art and you'd probably use tactic when faced with a new situation. Master the untold decoding tactics like 'How to eat an elephant', 'Flipping technique', 'Who's the main culprit', and more.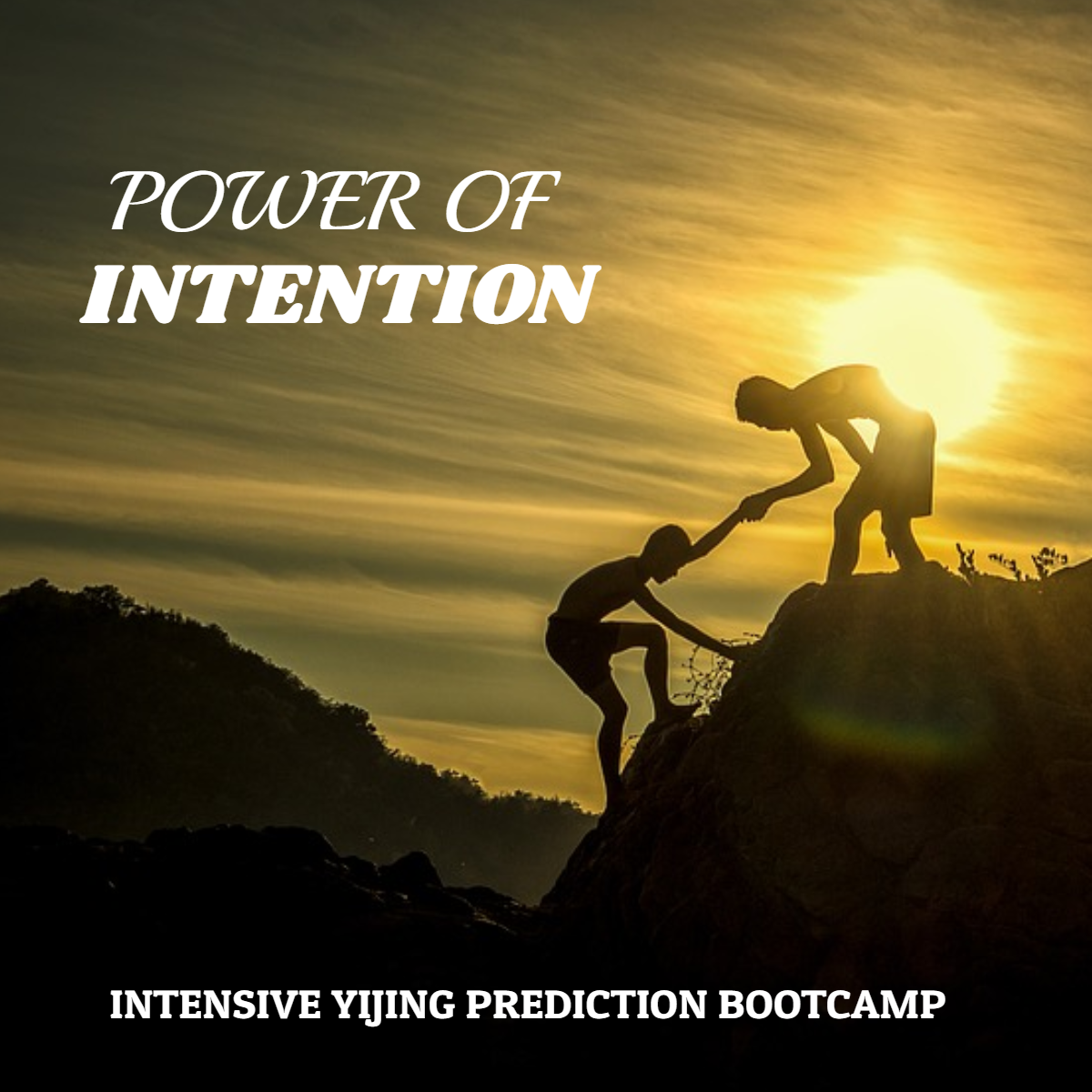 Yijing Prediction when infused with intention, can be a very powerful tool to flip any undesirable situation to your advantage. We will show you how.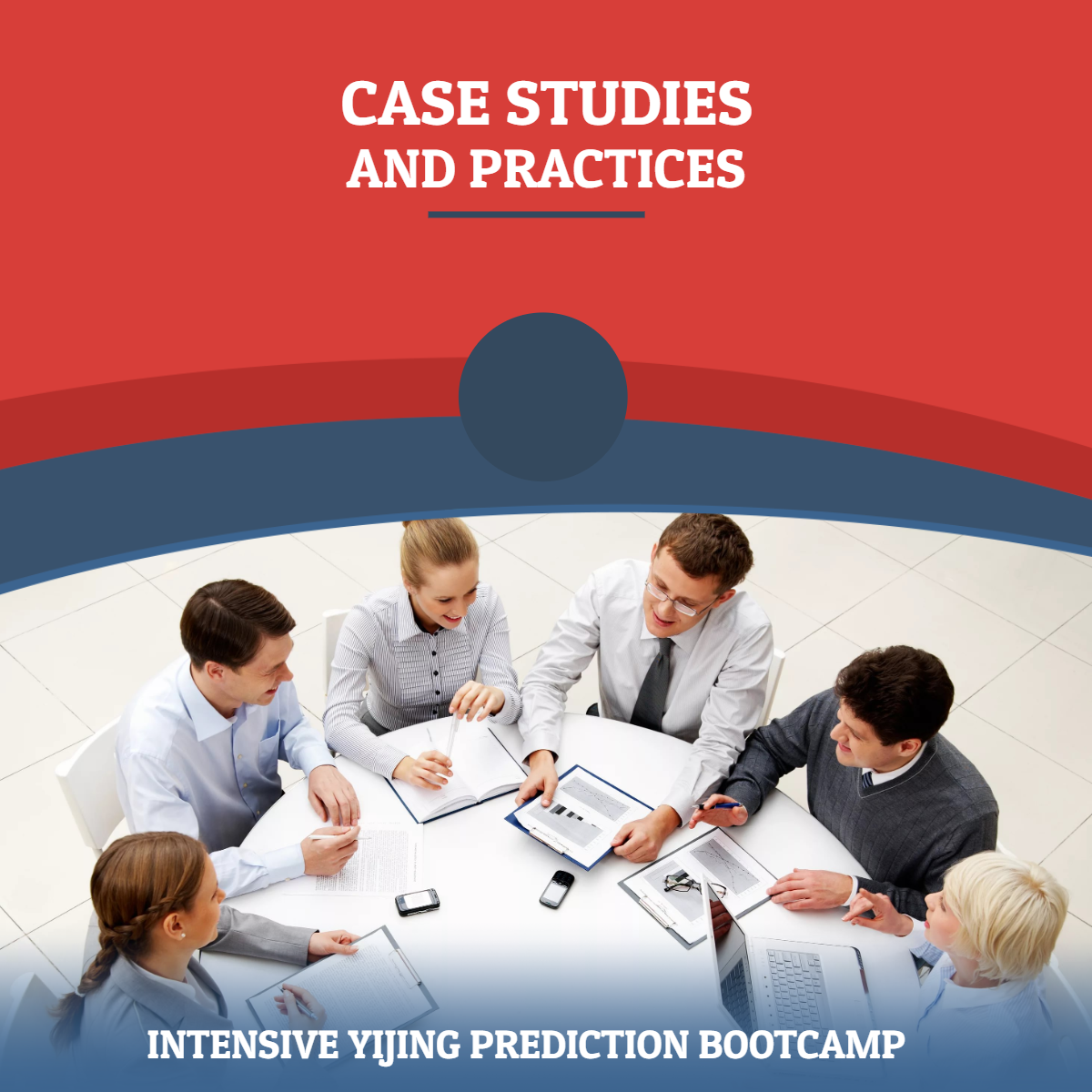 Case Studies & Practices – Power packed with real life case studies and practices.
Now ask yourself, is that something that you could even put a price on?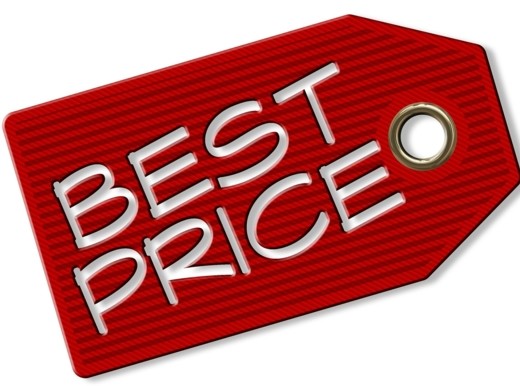 Well that's the question that I was faced with when I decided to bring this to the world…..even though in reality, I know that I could basically name my price for this resource and I guarantee that people would pay it hand over fist no matter what it was.
This Is What The World has Been Waiting For
"Well then, we have to at least put it on the market for a few thousand dollars like most programs of it's kind!"
That's what may marketing team said.
Now while I know I could sell this program for few thousands of dollars if not more, it brings me more joy to give ordinary every day hardworking people the opportunity to also master something that was designed for the super-rich.
Which is why if you enroll today, you get coached in all the 6 modules personally by me for just …
But Wait, I Want To Really Make This A "No Brainer"
I figured since I'm already giving such a great deal on this amazing program I might as well take it just a bit further and really make it a "no-brainer" type of deal.
Here's how I'm going to do that.
Register today and you'll get these 2 exclusive bonuses absolutely free!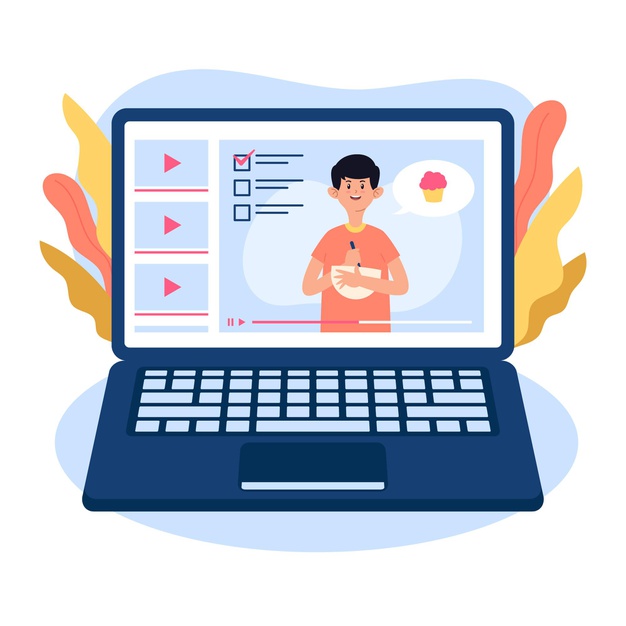 LIFETIME ACCESS TO RECORDED VIDEO LESSONS (INCLUDING FUTURE UPGRADES)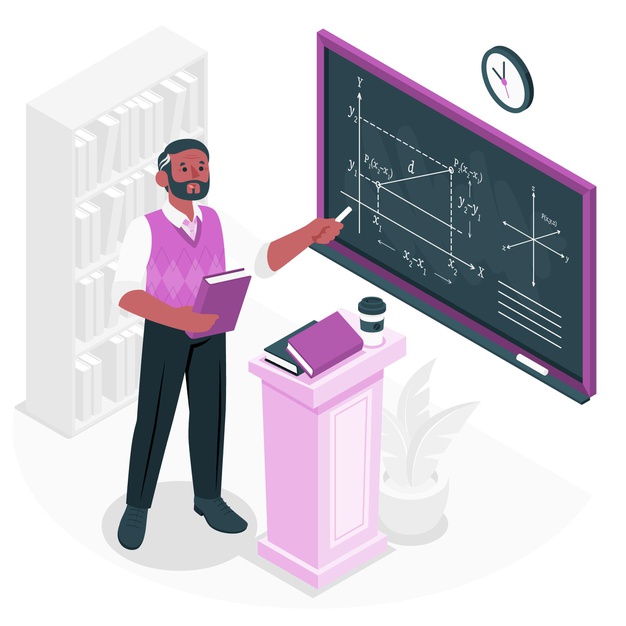 LIFELONG REFRESHERS TO LIVE CLASSES*
Three Reasons Why You Should Jump On This Now
​This is the most advanced program on Yijing Numerology that I've ever developed and it will transform your life.
​It contains only the most relevant effective information so you don't get overwhelmed
​Other programs will cost you tens of thousand. At this price, this is the bargain of a lifetime.
APPLY NOW
Hit the "Register" button below and take your Yijing Divination powers to the next level.
BONUS: Lifetime access to recorded videos

BONUS: Lifelong refreshers*

Receive certificate upon completion
3-Month Payment Plan Available
and take your Yijing Divination powers to the next level
S$
430
per month for 3 months
Bonus 1: Lifetime Access to Replay Videos

Bonus 2: Lifelong Refreshers*

Receive certificate upon completion​

What Happens After You Register
1. Click the "Register" button above and you'll be taken to a Secure Checkout page.
2. Complete your registration and you'll get a registration confirmation email in about 5 minutes (sender:
[email protected]
).
3. In the registration confirmation email, you'll also receive the instuctions for your instant access to the recorded videos.
What people say about Yijing Prediction Bootcamp:
Your Suggested Learning Journey​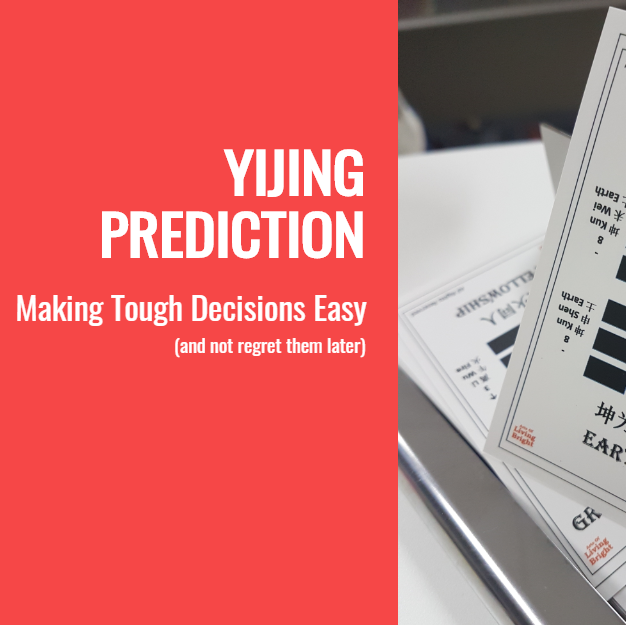 Yijing Prediction
You Are Just Seconds Away From Cracking The Source Code To Making Better Life Decisions!​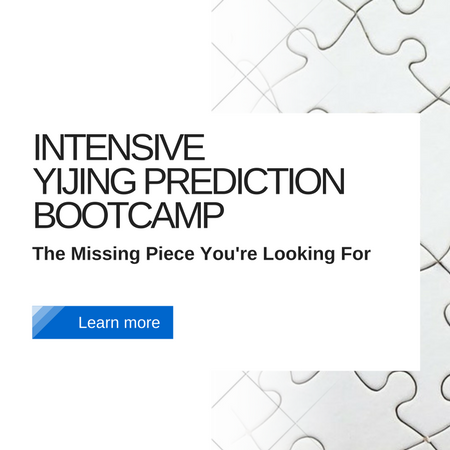 Yijing Prediction Bootcamp
If you have learnt Yijing (I Ching) Prediction and felt hungry for more to advance your learning, not to worry!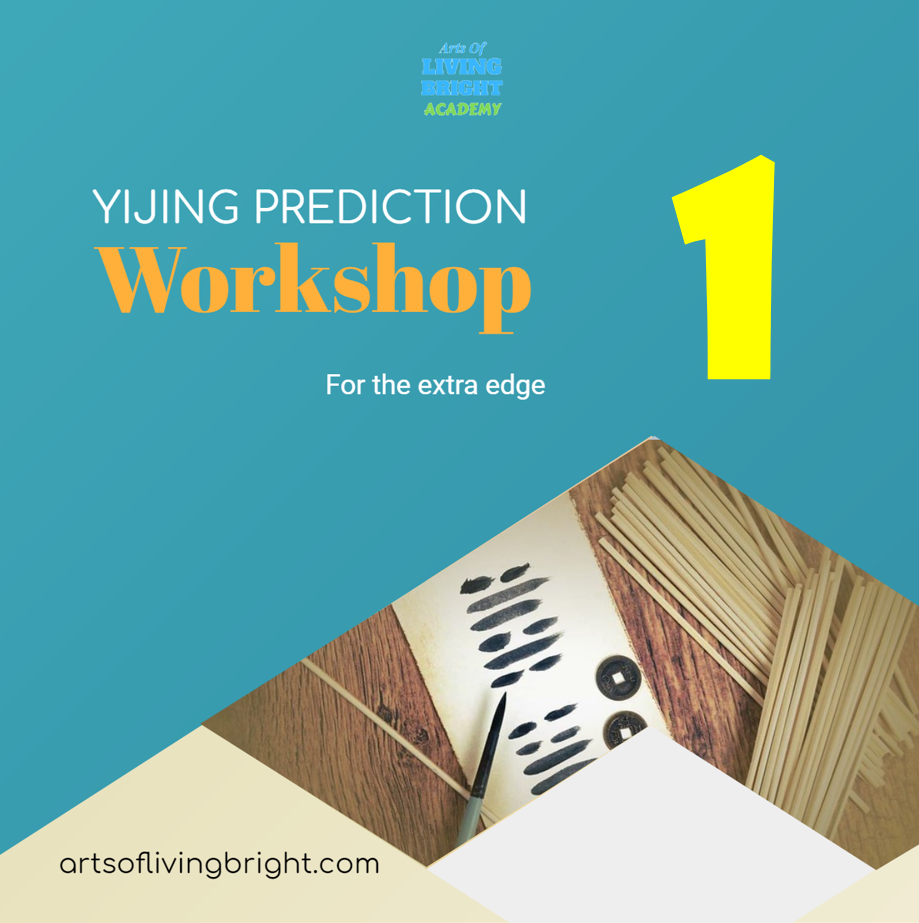 YJP Workshop 1
Learn how to read the brand logo energies and how logo can affect the business​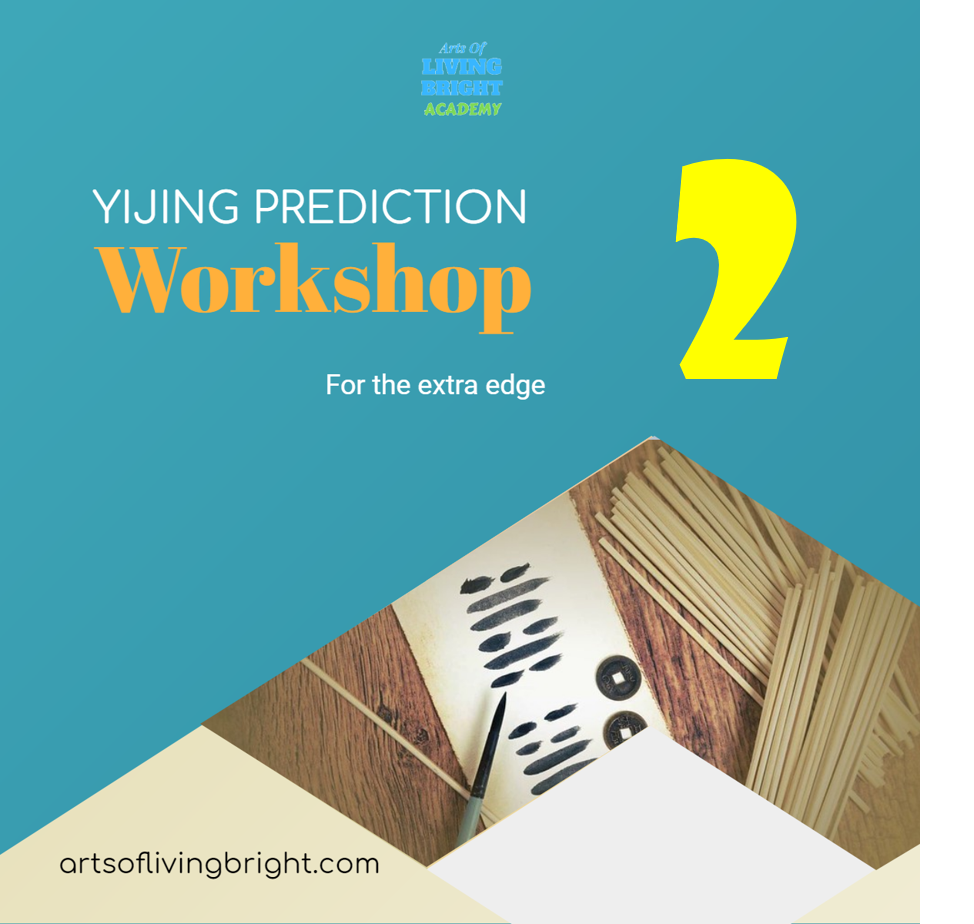 YJP Workshop 2
Learn how to read the business card energies and how business card can affect the business.​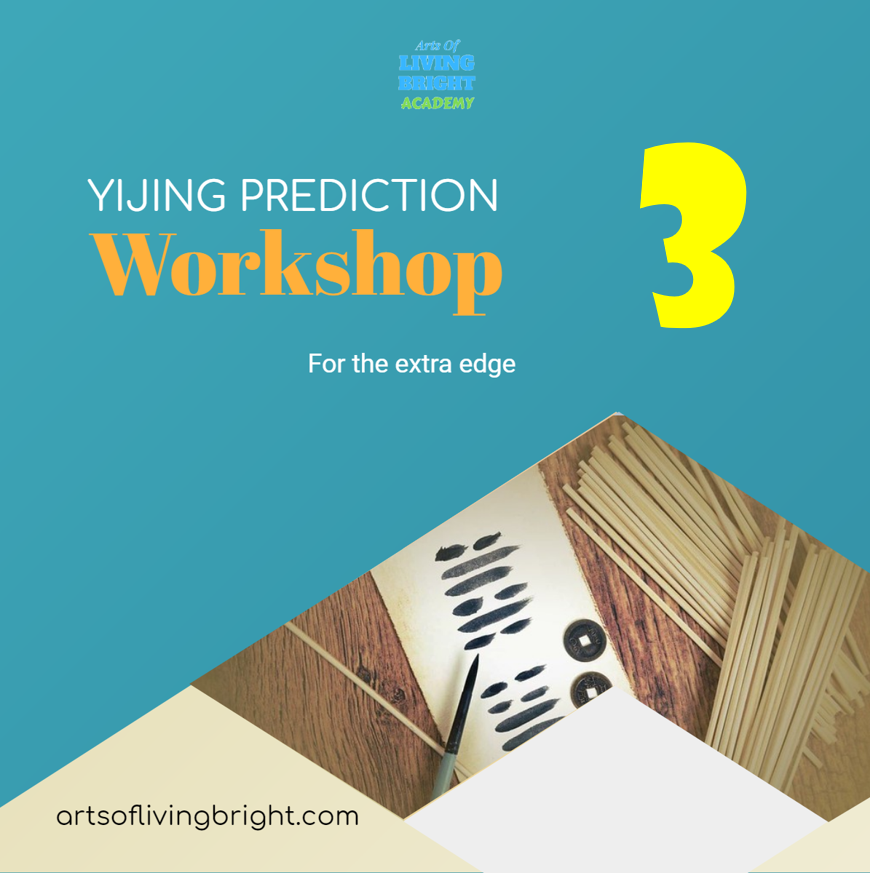 YJP Workshop 3
Learn how to read the house / unit number energies and how it can affect the unit and the occupants.​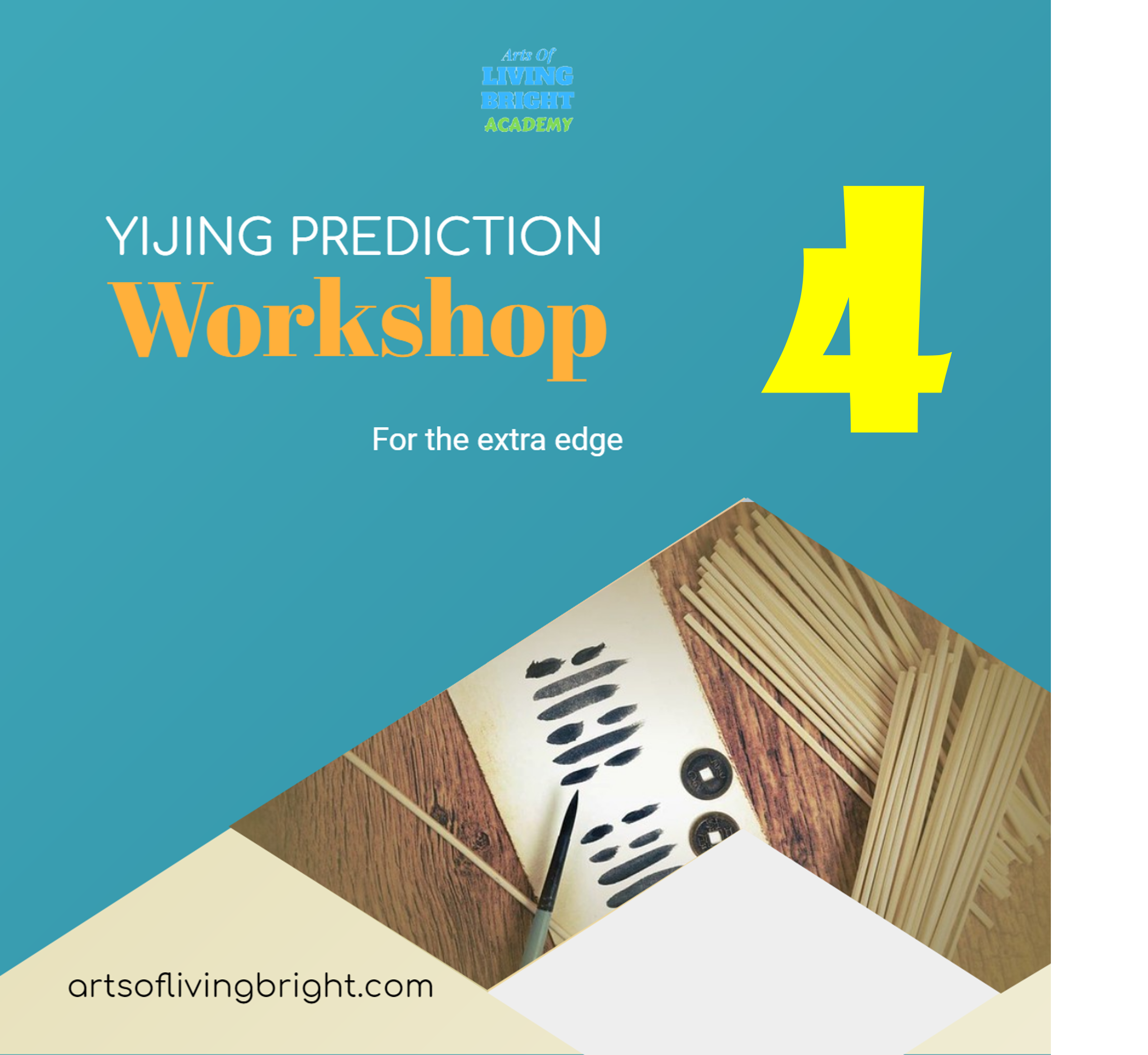 YJP Workshop 4
Learn how to read the vehicle registration number energies, how to select auspicious number and how it can affect the car, driver and the driving experience.​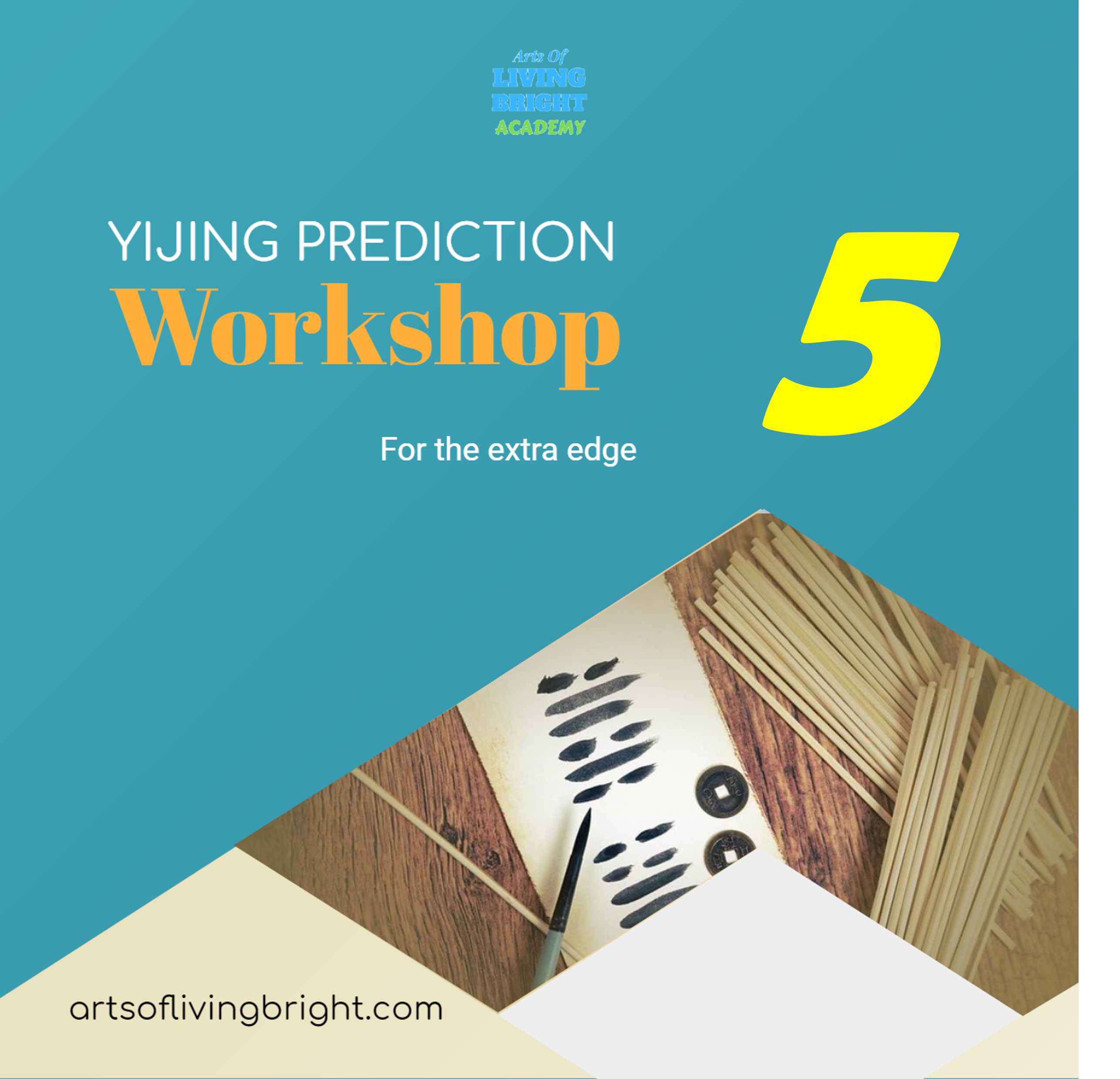 YJP Workshop 5
Everything you ought to know about the 12 Earthly Branches including those that you were never told.​
Please share this with someone you know who could benefit from this program.
2
Yijing Prediction Bootcamp 2022 – Introduction
3
Yijing Prediction Bootcamp 2022 – Module 1
4
Yijing Prediction Bootcamp 2022 – Module 2
5
Yijing Prediction Bootcamp 2022 – Module 3
6
Yijing Prediction Bootcamp 2022 – Module 4A
7
Yijing Prediction Bootcamp 2022 – Module 4B
8
Yijing Prediction Bootcamp 2022 – Module 4C
9
Yijing Prediction Bootcamp 2022 – Module 4D
10
Yijing Prediction Bootcamp 2022 – Module 5A
11
Yijing Prediction Bootcamp 2022 – Module 5B
12
Yijing Prediction Bootcamp 2022 – Module 5C
13
Yijing Prediction Bootcamp 2022 – Module 5D
14
Yijing Prediction Bootcamp 2022 – Module 5E
15
Yijing Prediction Bootcamp 2022 – Module 5F
16
Yijing Prediction Bootcamp 2022 – Module 6
17
Yijing Prediction Bootcamp 2022 – Module 7
18
Yijing Prediction Bootcamp 2020 – What's Next