Annual Yijing Seminar 2024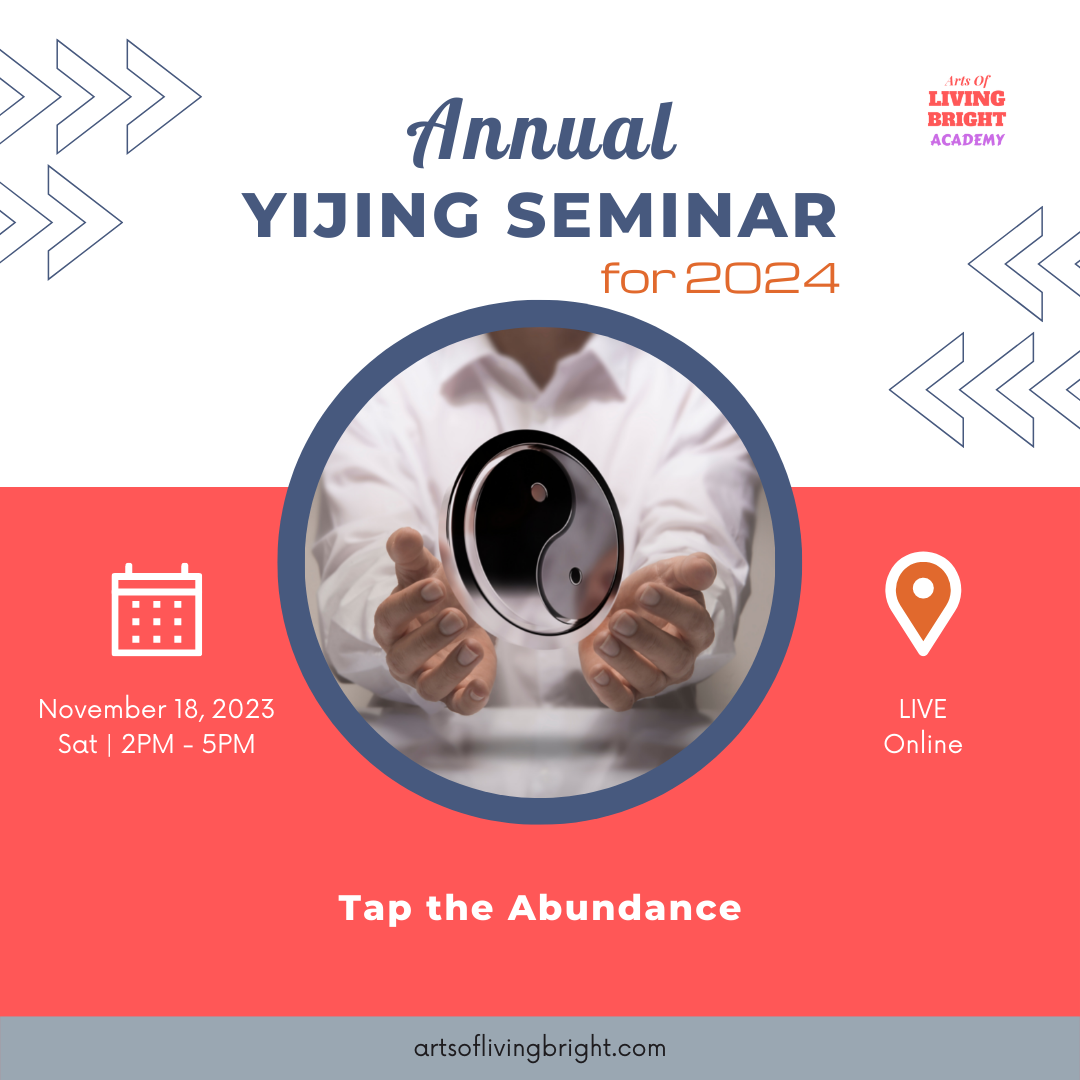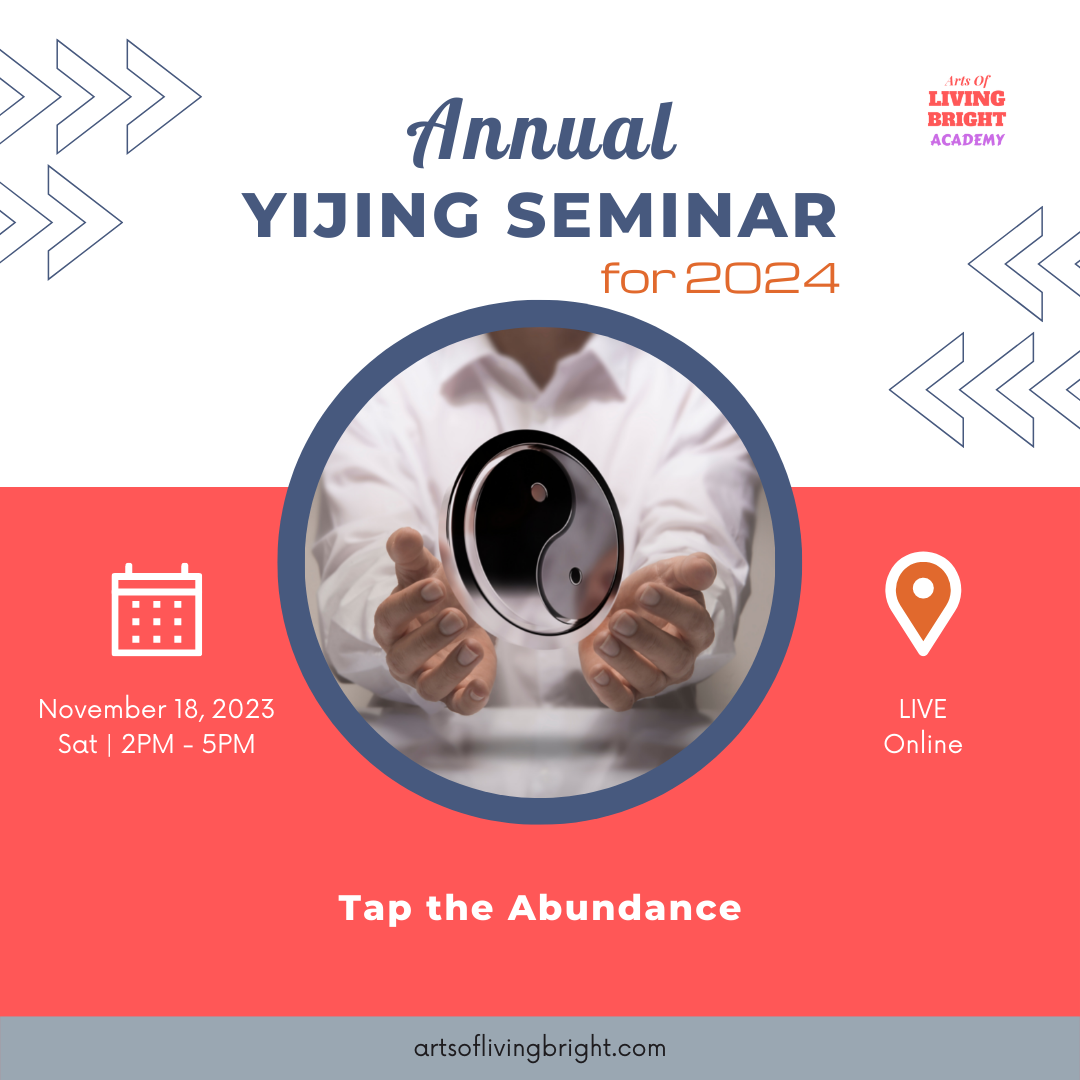 Be absolutely prepared for 2024!
18 November 2023 | Sat | 2pm – 5pm
LIVE Online Learning
+ Lifetime access to videos
+ At the comfort of your own home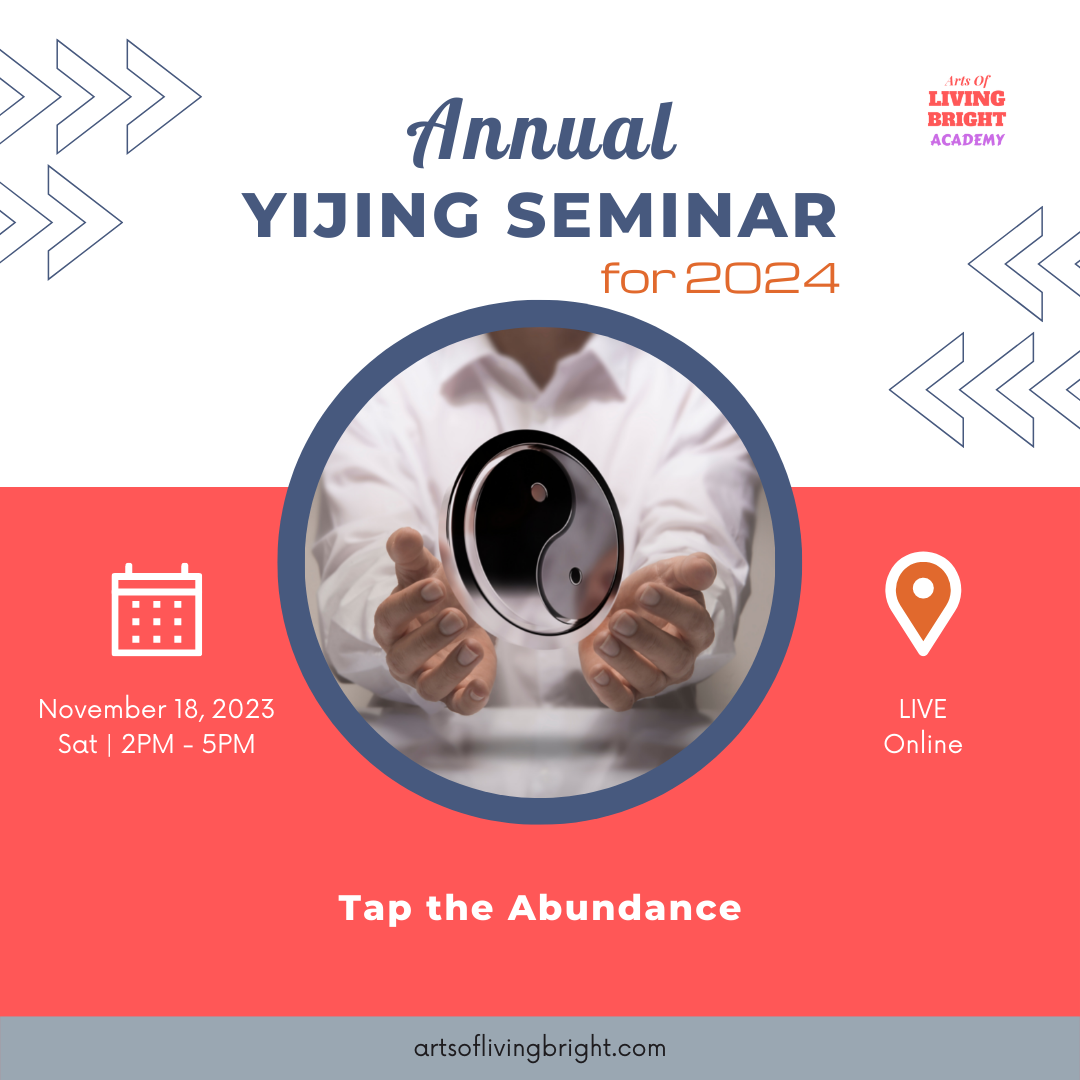 WHAT WILL IT TAKE TO MAKE 2024 YOUR YEAR OF ABUNDANCE
Whether you're a working professional, business owner, or simply someone who has enough of what the past years have brought into your life and wants to live a more intentional life, this event is for you.
At this 3-hour LIVE Online event, discover the upcoming universal energetic trends and how to stay in the sweet spot to catch the next wave. Pick up the Yijing quick-fix solutions to your most pressing challenges – both professional and personal. Most importantly, create a plan to make 2024 a year of abundance.
2024 the Year of The Wood Dragon (甲辰) is going to be an extraordinary year if you know what to do with it. From the perspective of Chinese Metaphysics, this is going to be a year of growth and opportunities. This is the year where preparations are crucial. Here're some of the reasons you should not miss the Annual Seminar this year: