Yijing Strategem | LIVE Online
Ultimate Yijing Persuasion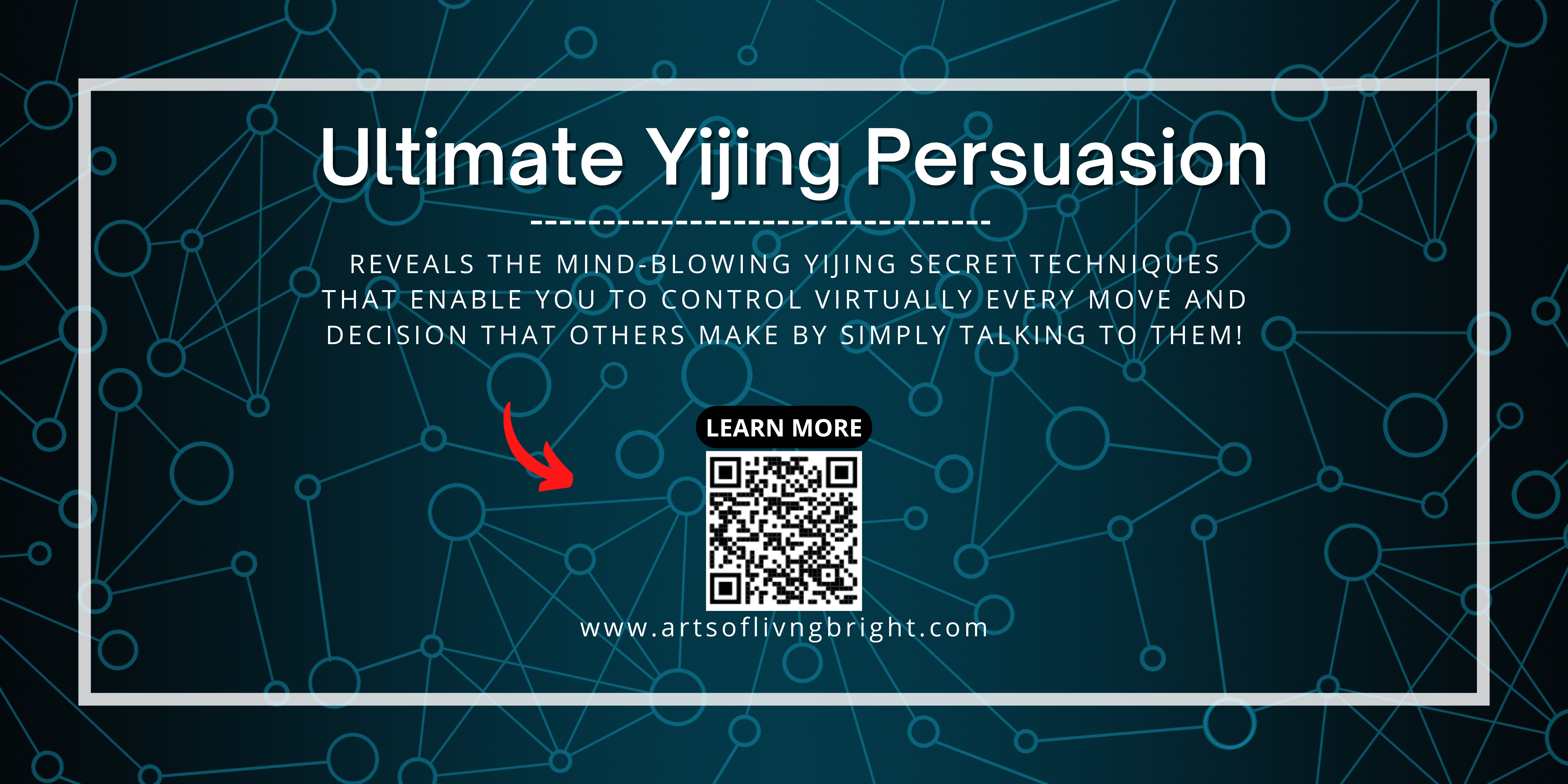 15, 16 & 22 October 2022 | Sat & Sun | 2pm – 5pm
Discover How And Why Some People Have Their Every Wish Granted By Doing Nothing But Speaking…While Others Work Themselves To The Bone Only To Wind Up Staying Where They Are.
Do you think you are ready to have such power bestowed upon you?
We've all heard the saying, "It's not what you know, it's who you know." But guess what? You could know the most important people in the world, but if you can't put them under your 'spell' and get them to do what you want, the point of knowing them is USELESS.
If you've ever wanted to learn how the most persuasive and influential people in the world can "magically" control others with nothing more than their words, listen up and listen good.
What you are about to discover is the only method known to man that enables one human to legitimately maneuver the mind of another in a way that is so camouflaged, that those unknowing victims are often thankful for the experience afterwards!
My brand new coaching program "
Ultimate Yijing Persuasion
' will help you to discover how people learn and communicate, which Yijing and its Yin-Yang approach can give you the ability to gain the clearest view of how persuasion actually works on the deepest of levels, and I can't wait to share it with you.
$133 | $266
per month for 3 months
Lifetime Deal
Pay Once Learn Forever